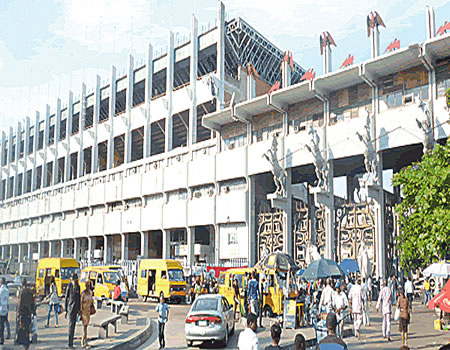 FOOD vendors are currently making brisk businesses at the opening of the 29th Enugu International Trade Fair, the News Agency of Nigeria (NAN) reports.
NAN correspondent, who is covering the fair in Enugu on Friday reports that there are no fewer than 40 food vendors' so far at the fair.
NAN gathered that most of the vendors sell between N250 and N500 per plate of the different variety of foods especially local delicacies.
Such local delicacies include Jollof and stew rice, native soups, Okpa, local beans and plantain combination popularly called "mixture'' and tapioca popularly known as `abacha'.
A food vendor, Mrs Joy Obaze, expressed delight that the fair was holding again in the state adding that it had been a source of blessing to her as she smiled home each day after bountiful sales.
Obaze, who sells local jollof rice and soft drinks, noted that within a short while her food would have finished for the day.
Miss Veronica Umunna, another food seller, said that the large number of artisans and part-time job seekers had made it possible for each of the vendors to have good sales each day.
Umunna, who sells swallow and various native soups, said the fair would be an opportunity for her to make more money.
"It has been a season of continuous sales, which is unprecedented in my food selling experience and I pray for improved sales,'' she said.
Miss Chidinma Onovo, another food vendor, said that she had been at the fair complex since its preparation last week adding that sales had been very good.
We've removed HND, B.Sc dichotomy in federal civil service ―FG
Onovo, who sells `abacha' said that she made nothing less than N2,500 as profit each day.
NAN reports that the 10-day fair holding at the Golf Course on Enugu-Onitsha Expressway, commenced March 16 and would run to March 26.
The fair is being organised by the Enugu Chamber of Commerce, Industry, Mines and Agriculture (ECCIMA) with the theme, "Engendering the Competitiveness of Nigeria Products in the Global Market''.