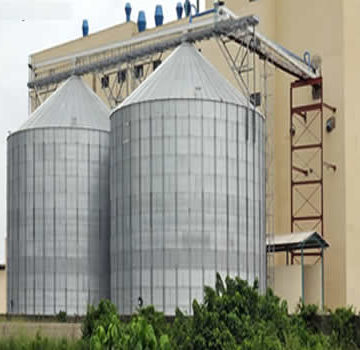 FLOUR Mills of Nigeria (FMN) Plc has said it will strengthen its capital position with the on-going N39.9 billion rights issue.
Flourmill is raising N39.9 billion by way of Rights Issue by offering 1.47 billion ordinary shares of 50 kobo each at a rights price of N27 per share to existing shareholders based on nine new ordinary shares for every 16 ordinary shares held as at December 8, 2017.
The rights issue, which opened on January 15, 2018, will close on February 21, 2018.
Proceeds from the rights issue would be used to pay down some of its overdrafts and short-term borrowings with the intent of deleveraging the balance sheet and strengthening the capital base of the company.
Also, the company posted a profit after tax of N13.27 billion in its third quarter result for the period ended December 31, 2017.
Speaking at the Nigerian Stock Exchange (NSE) and its dealing members on the company's on-going rights issue in Lagos, on Thursday the chairman of FMN, John Coumantaros, said the Company would maintain and expanded its market leadership across all its five core verticals and value chains.
He added that FMN would improve route and extend its distribution footprint, to launch new innovative, consumer products like Gari, Margarine, spread, soya and vegetable oil to mention a few, adding that the Company would continue to focus on supply chain security via import substitution and value chain diversification.
ALSO READ: Flour Mills seeks fresh N39.9bn capital raise from shareholders
According to him, the company would also continue to improve our processing facilities and manufacturing excellence, which will lead to productivity and efficiency gains.
Speaking on the Company's third quarter result, Coumantaros noted that despite challenges faced by the manufacturing sector in recent years, the Group's Earnings Before Interest, Taxes, Depreciation and Amortization (EBITDA) increased by 141 percent in full year, 2017 compared to the previous reporting period.
He said finance cost increased by 45 percent in 2017 compared to 2016, due to increase in borrowings from N165 billion to N242 billion, saying that however, this has reduced to N201 billion as at third quarter.
He added that high cost of sales impacted negatively on the net profit margin in full-year 2017, saying that cost increase was mostly as a result of high forex rates, due to the devaluation of the naira.