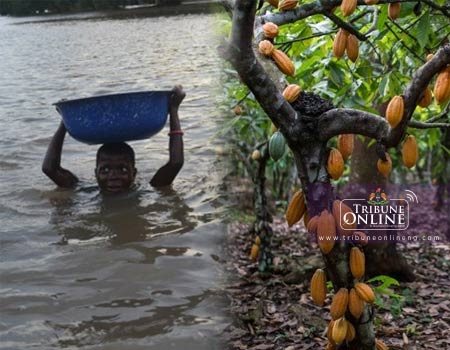 Prof Sani Mashi, the Director-General, Nigerian Meteorological Agency (NiMet), says the current flooding situations in many parts of the country can lead to poor crops production and harvest in 2017.
Mashi, in an interview with the News Agency of Nigeria (NAN) in Abuja, said that more states were susceptible to flood as rainy season continued.
He said only few crops could tolerate excess amount of water, adding that some crops could be completely lost, if they were submerged for long period since they survived on sunshine.
According to him, NiMet also made prediction that there would be dry spell toward the end of the growing season when there will be no rainfall.
"Those crops that may be able to stand and survive flood may be caught up by the dry spell that will eventually occur and there may be serious damage to crop yields."
"During flooding, crops are forced to absorb water more than necessary and the implication is that many crops cannot survive and if they survive, the yield will be seriously affected."
"Cocoa, for instance, is rain forest crop; but unfortunately, it does not survive in the rain forest areas that receives higher amount of rainfall because of seasonal flooding."
"If you have serious case of flooding, it means the standing crops will be forced to accommodate water more than they can absorb which will affect the performance of the crops."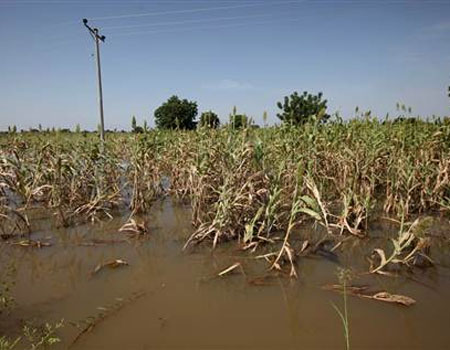 "Unlike the cereal crops that can be submerged, cocoa cannot be submerged completely, but because water in the root is high, the yield may be affected."
Mashi explained that the agency, in its 2017 Seasonal Rainfall Predictions (SRP), had warned that the recent trend in climate would result in tremendous alteration in the rainfall pattern in the country.
He said that while rainfall was expected to be spread over a long period of time, because it started late, high amount were received early part in the season.
According to him, the implication is that if higher amount of rain is received, it means more rains is received more than what the ground can contain.
"It means that chances of flood generation will be high; we have alerted that there is going to be risk of flooding, especially in areas that there are major rivers."
"Recently, you recall that it happened in Tafa in Suleja, because it is within the region of River Gurara and that is why it was vulnerable to flooding.
"In the prediction, we advised that plans should be made early enough in order to take certain steps to be able to minimize the problem but unfortunately, no step was taken."
"The flood has already started catching up with us and is spreading to different parts of the country."
"It is not going to be a localised problem, but it is going to be a nationwide problem, because the climate has already been altered," he said.