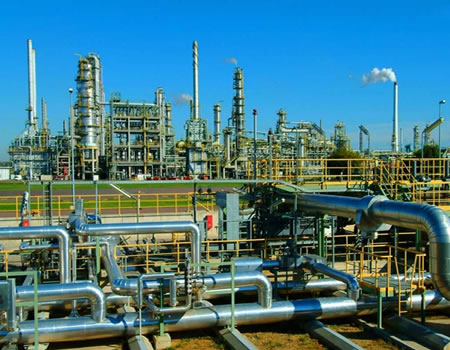 PETROLEUM industry stakeholders have urged the Federal Government to cushion the impact of the multiplicity of taxes on their business as well as fix the nation's refineries.
The appeal was made on Thursday at the 2018 Annual General Meeting of the Department of Petroleum Resources (DPR), Warri Zonal Office, held in Warri, Delta.
The event was convened by the Warri Zonal Operations Controller, Mr Antai Asuquo and had in attendance depot owners and petroleum marketers.
Asuquo said the forum was to enable the DPR and the stakeholders to brainstorm on ways to end the current fuel scarcity in the country.
The controller, who commended the stakeholders for investing in the petroleum downstream sector, noted that their effort had assisted in the value chain of petroleum storage, dispensing, transportation and distribution as well as job creation.
"It is, therefore, our collective responsibility to ensure that this value chain is optimised in a safe and healthy manner in accordance with the statutory laws and regulations, the operational challenges notwithstanding.
"Be assured that as a regulator and government agency, we will be relentless in adding values to your business by positively advising and detailing all the statutory enablers to enhance your efforts.
"The ongoing crisis with its associated hardship made the DPR to embark on unending surveillance and some of the erring depots and retail outlets visited were sanctioned.
"Lessons have been learnt by all the stakeholders and effort and discussions are ongoing by both the government and operators to permanently nip the situation in the bud," he said.
Asuquo warned the stakeholders against buying an illegally-refined product from the creeks to avoid damaging their facilities and also endangering the life of the masses.
He advised them to carry out periodic maintenance of their facilities and also adhere to health and safety rules in their environment, just as he urged the stakeholders to maintain a cordial relationship with their host communities.
Asuquo also warned depot owners against selling product to bulk buyers, adding that any marketer without DPR's valid operating license should not be allowed to load product from the depot.
Meanwhile, the Rainoil Depot Manager, Mr Reuven Okon, listed loss control arising from leakages from terminal valves and erroneous procedures in quality measurement as a big challenge confronting their business.
He, therefore, admonished the government to make the product more available and sustain the availability.
Mr John Okoro, the Depot Manager, Nepal Oil and Gas Services Ltd, urged the government to help them to help the marketers by way of fixing the ailing refineries.
Terminal manager, Matrix Energy, Mr Raphael Biu, said the demand was more than the supply, hence the stakeholders were not in control of the end users.
---
---