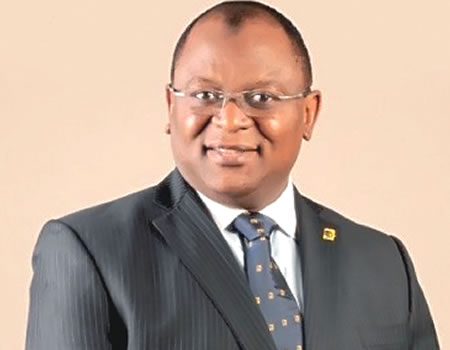 In the last Fitch ratings where FirstBank and FBN Holdings Plc were affirmed at 'B-'; Outlook Negative, the ratings agency also affirmed market confidence in the Bank giving various indices.
The global rating institution further identified other areas of strength which the holding company and its subsidiaries can leverage in the 2018 banking year.
In its report, Fitch stated that FirstBank remains a hidden gem with strong retail franchise strong capital adequacy and liquidity ratio well above regulatory threshold.
The agency further recognised the group's stable customer deposits, adding that all these give FirstBank and its parent company opportunity for a multi-notch rating upgrade even as key weaknesses are already being addressed.
For example,"Risk control deficiencies are being addressed by the Bank's management. Gross loans have been restructured and performance holding up well with Non-Performing Loans (NPL) treading down," the report read in part.
The lender's asset quality and operating environment have improved on the back of oil price rebound.
This is coming at a time when a leading investment firm, ARM Securities Limited, has placed "Buy" ratings on First Bank Holdings Nigeria (FBHN) Plc, describing the lender as very attractive with the potential of improving asset quality. The investment house says the lender looks increasingly attractive, strengthened by above par core banking metrics and resilient in Net Interest Margin (NIM) and other operational areas.
FBN Holdings is the non-operating holding company which owns First Bank of Nigeria (FBN). FBNH's ratings are aligned with those of FBN, its main operating subsidiary.
Currently, FBN generates around 90 per cent of group revenues, but the objective is to increase contributions from other subsidiaries over time. FBN represents around 95 per cent of consolidated group assets, says Fitch.
In the ratings report, Fitch stated:"The structure of FBNH's funding base is credit positive. Stable customer deposits, largely held at FBN and demonstrating considerable stability, represent around two-thirds of FBNH's total deposits. "FBNH's funding costs are lower than peers, reflecting FBN's strong retail franchise. Local currency liquidity ratios are consistently well above minimum regulatory limits."
FBN is one of Nigeria's largest banks, with shares of 14 per cent and 17per cent of banking sector loans and deposits, respectively.
Foreign currency(FC)-denominated borrowings, which represent around 5per cent of total funding, mainly comprise two Eurobond issues, maturing in August 2020 and July 2021. Access to international capital markets can be unsteady for Nigerian banks, exposing them to refinancing risks, but international banks continued to lend to FBN throughout 2016 when several Nigerian banks experienced tight FC liquidity positions.
"This is an indication of market confidence in the group which we view positively," says the global ratings agency.