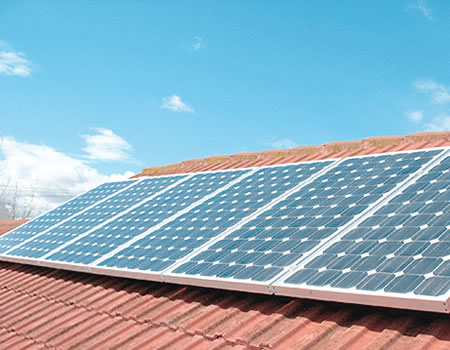 But for the limitations of technological know-how and finance, Nigeria will witness fuller adoption of green energy.
This was the position of the Director of the Institute of Ecology and Environmental Studies, Obafemi Awolowo University (OAU), Professor Emmanuel Ofoezie, in a recent interview.
Speaking with Nigerian Tribune, the director of the institute said, that "We still have some limitations in available technology. Let's take power for instance, the solar energy which we know is a better power supply for the environment, but we cannot completely move towards that as a result of limited knowledge of technology and constraints of finance.
He said that the institute was doing its best within the available resources to train professionals in the field of environmental studies but was hampered by finance.
"If you come here, we do the best we can to provide the most efficient training that we can afford to give to our students. But we are still constrained because we would have loved to introduce and expose our students to the most recent technologies in environmental management. But the issue is, can we afford it? How much do we get in a year? And we cannot make students pay more than they can afford."
The professor of environmental management said that institute was in talks with companies in the private sector on possible ways of collaboration for more funds to made available to improve learning at the institute.
"We have been in talks with company officials looking at ways we can collaborate with companies so that we can train better environmentalists that will help them to manage their environment efficiently and sustainably."
The Institute of Ecology Institute of Ecology and Environmental Studies, is a degree awarding institute that OAU established in 1982. It played a vital role in the establishment of the Federal Environmental Protection Agency (FEPA) in 1988 which later gave rise to the Federal Ministry of Environment.