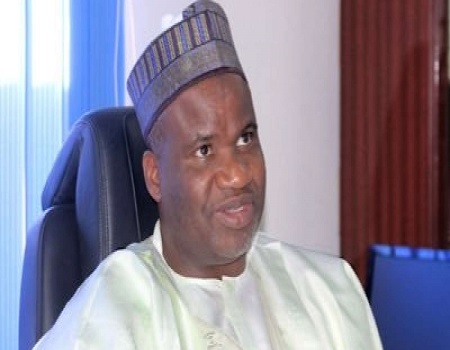 THE Federal Government, on Thursday, signed a $763,000 (N277 million) Memorandum of Understanding (MoU) with the World Bank for the upgrading and automation of mining cadastre for online applications, E-recording and archiving.
Minister of State for Mines and Steel Development, Honourable Abubakar Bwari, who signed on behalf of Nigerian Government in Abuja, said the partnership was made to serve as counterpart contribution for the decentralization of mining cadastral offices by establishing offices in the six geopolitical zones in Nigeria.
He said the world bank, through the MINDIVER with full participation of the ministry and mining cadastre, have painstakingly gone through the due process of coming up with Messrs GAF of Germany as the preferred consultant and contractor to carry out the project.
"Today's signing will assist us in further developing those six offices we want to establish and I am told that this would cost roughly $400,000. There would be training and equipment in these offices and they would cost about $320,000. So the mining cadastral office today is receiving attention from the World Bank worth $763,000.
ALSO READ: Ex-lecturer dedicates N83.7m life pensions for students' research works
"This will go a long way in easing access to online applications from anywhere in the world, articulate effective and efficient data storage and bring all geopolitical zones closer to the cadastre system," he added.
Earlier, the Director-General, Mining Cadastre Office, Mohammed Amate, said the completion of the project would provide efficient and reliable services to investors and other stakeholders such as online applications, reduction in application processing time, improved communications with customers and investors as well as real-time availability of cadastral update
In his remarks, the World Bank representative and Head, Raw Materials Management, Tobias Wever, said Nigeria has the potential to soar in the mineral and mining sector by investing more to realize the dream of competing with developed and neighbouring countries.