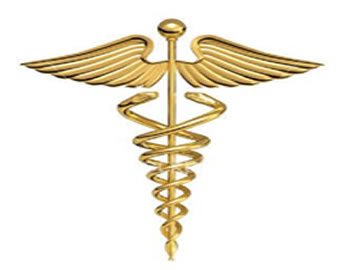 The Minister of Health for State, Dr. Osagie Enahire, has reiterated Federal Government's commitment to reverse the ugly trend of medical tourism, which guzzles an estimated sum of $1billion naira every year from the country's purse.
Osagie at the maiden edition of LUTH Amity Awards held in Lagos recently, said that the Muhammed Buhari led administration has targeted the resuscitation of about 10,000 primary healthcare centres, the grassroots healthcare system that has been derelict since the advent of the democratic dispensation.
Also, he said that the government will be investing in massive purchase of medical equipment and was interested in partnering with, and the participation of, individuals and corporate organisations on the project.
Osagie, who lamented the pernicious effects of medical tourism on foreign exchange deficit, maintained that all hope was not lost, disclosing that the government was committed to restoring faith in the country's health system.
He said that primary healthcare centres when in full operation alongside other concerted efforts would not only boost public confidence in the country's healthcare services, but also countermand the ugly trend of medical tourism.
According to him, "with continuous support and unrelenting assistance Nigerians will begin to dream of a Nigeria that would be a destination for medical tourism. We are positive that Nigeria can become a country with quality and affordable health care delivery with a human face.
He, however, used the medium to charge individuals and corporate bodies on the importance of holistic appraisal and full participation  in the development of the healthcare system
He said, "I am glad that there are individuals who are willing to ensure that the Nigerian health sector steers its wheel to the right direction, I am glad that there are organisations who are committed to reviving the healthcare industry through partnership and donations.
"It is clear that the health of this nations is the responsibility of all of us who care to invest in the wellbeing of this country and help us change the narrative for the better."
On changing the narrative of the health sector, Mr. Solomon Alao, the Chief Executive Officer, CIDL, and cofounder Amity Awards, highlighted loss of faith as part of the factors fuelling medical tourism.
"Rather than talking about the negative stories on social media, it is time we started doing something," was his advice. "If there are deficiencies, help. Let's build infrastructure back home".
He said that the award event dedicated to the Lagos University Teaching Hospital (LUTH) was one of the ways the organisation was truncating the negative trend, as it was aimed at recognising and celebrating heroes, who exhibit the highest levels of professionalism in the health sector.