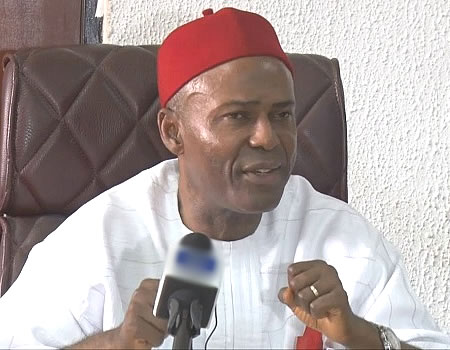 Federal Government on Monday in Abuja expressed its readiness to establish structures that will increase patronage of locally produced goods and services.
Mrs Aisha Abubakar, the Minister of State for Industry, Trade and Investment (FMITI) made this known when she visited Dr Ogbonnaya Onu, Minister of Science and Technology.
She said that such structure would improve made in Nigeria products and increase national income.
According to her, FMITI is mandated with the responsibility of formulating policy to ensure government maximises the use of made-in -Nigeria goods.
"You are aware of government's directive on the need to increase patronage of locally manufactured goods through the Executive Order 03 of May 18.
"It is necessary for all heads of all agencies of government to assess the monitoring, implementation and compliance of Executives Order 3 and local content stipulations in the Procurement Act or their relevant Acts.
"It directs the utilisation of locally manufactured goods to enhance employment generation, increase wealth creation and save scarce foreign exchange.
On procurement, she said that MDAs were expected produce in not more than two A4 pages how to implement the policy.
She said that procuring entities should determine the 40 per cent domestic preference provided for to enhance consumption of locally manufactured goods.
Abubakar said that the effort would assist the Bureau of Public Procurement in the consideration of the bids coming from the MDAs.
She said that procuring entities were to note that MDAs would need clearance from FMITI for procurement of goods and service outside the country.
Responding, Onu said that the Federal Ministry of Science and Technology (FMST) would further intensify effort in promoting made in Nigeria products.
He said that the ministry would support implementing all relevant policies and further encourage industrial participation programmes to ensure vendors transferred technology and skills to Nigerians.