FG to raise funds for agriculture, industry at single-digit interest rate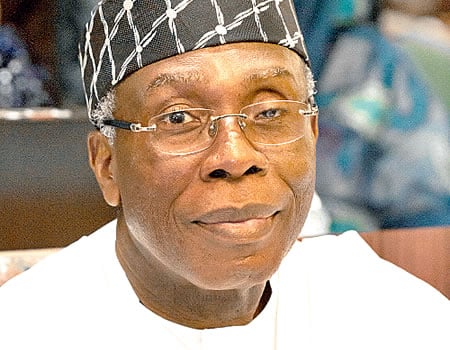 THE Minister of Agriculture and Rural Development,  Audu Ogbeh said President Muhammadu Buhari has given a directive to raise funds to support agriculture and industry at single digit interest rate.
The Minister who disclosed this at the the NACCIMA/NIRSAL agribusiness conference held in Abuja said the President stated this at which the federal executive council held last week
He said the committee is headed by the Vice-President Yemi Osinbajo, adding that they would ensure they  keep the interest rate at 10 per cent.
Stressing the need to restructure agricultural credit, Ogbeh said "At the council of ministers meeting, the president gave a directive to raise funds to support agriculture and industry at 1 digit interest rate"
According to him "if we don't keep the interest rate as minimal as it should, there is trouble ahead, Manufacturing is not so easy other countries support agriculture, in every farm in Europe government support it with 6 euros per day".
The Minister lamented the inaccessibility of finance for agriculture noting that farmers cannot borrow at 25 per cent interest rate as there is no production business that one can engage in with such interest rate
He said because the country is operating a federalism system of government has made it impossible for the the federal government to interfere in the affairs of states
He lamented that despite increased focus on agriculture by the federal government, there are states that does not have a single working tractor for farmers
Ogbeh, wondered "is it because they don't know that farmers need tractors or they want president to compell them by law, it is not their priority, we plead, write, lobby, only a few have responded, I believe the rest would join.
He, however, urged the private sector to put pressure on the governors and local government chairmen to do the right thing.
The minister noted "Agriculture is gradually becoming a national movement "government does not own a farm and cannot run farm, this whole business belong to the private sector and that was why in our agricultural promotion policy that agriculture is totally private sector driven all that government can do is to lay out policies and endure that the private sector succeed when it get involve in agric." He stated.
"We have made so much success in rice production because as at September 2015 we were importing 644,131 mt of rice and exactly two years after, the import has dropped to 20,00mt".
Ogbeh, said smugglers were sabotaging government effort, adding that there are 12.2 million people growing rice and in Kano state alone there over 1000 rice mills and there are large mills in Ebonyi, Enugu, Nassarawa, Kebbi among other state.