FG partners CCSI on access to health care in rural communities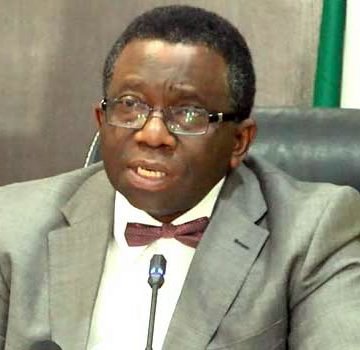 THE Federal Government  (FG),  has unfolded plans to partner the Centre for Communication and Social Impact  ( CCSI) on improved access to healthcare in rural community health care.
The Minister of Health, Issac Adewole who spoke through thr Director of Family health, Mrs. Adebimpe Adebiyi stated this yesterday  at the 10th year anniversary of the(CCSI), a Non-Governmental Organisation in Abuja.
Adewole, who lauded activities of the centre on promotion of positive behavioural changes in rural communities pledged its support to achieve the aims and objectives of CCSI especially as it relates to improved healthcare.
"we are delighted to hear and see this transformation, this means to us that it is not just about communicating, but it is mostly about making an impact in our society, we pledge our collaboration and commitment in your journey of impacting social life through communication on Nigerians," he added.
While speaking on the theme of the event, " Celebrating 10 years of Inspiring Change, the Founding Executive Director, CCSI, Mrs. Babafunke Fagbemi said its goals are  to complement government efforts towards public health.
ALSO READ:Kogi: Catholic Church trains 130 community leaders on improved water supply, sanitation
"We have inspired change as we have strengthened our networks and partnership, working in communities and providing the conducive environment that engendered behaviour change. Our goal has been to make sure our work and campaigns support and complement government as we make our contribution towards attainment of its health and development priorities. By staying focused to our strategic agenda, we hope the many years ahead of CCSI will be more impactful as we touch lives and inspire change at different levels.
"Taking us through operation for the next 4 years, our latest strategic plan clearly articulates our robust vision with clarity on what we will be doing differently, as we pursue our growth and meet its attendant needs, we hope this strategic will serve as a useful roadmap to grow CCSI's business and clearly articulate our goals, vision, areas of business and focus enhancing our operational effectiveness", she said.
Also, Chairperson, CCSI Board of Trustee, Mr. Ike Osakwe disclosed plans to initiate a Water, Sanitation and Hygiene ( WASH) program in Rugan Hardo,  a Fulani community in the Federal Capital Territory (FCT).
He said this is aimed at improving hygiene, sanitation and hopefully address some of the health related challenges in the community.
"Today, we are partnering with the community to initiate a Water, Sanitation and Hygiene (WASH) program to address some of the developmental challenges faced by the community. This is with the aim to improve hygiene, sanitation and hopefully address some of the related health challenges
"The WASH program includes sinking a borehole to provide portable water for the community. CCSI will work with the community to build toilets and common conveniences while boosting WASH practices in the community.
"CCSI is embarking on this program as part of our corporate social responsibility and in such a way to make sustainable impact in the community," he said.