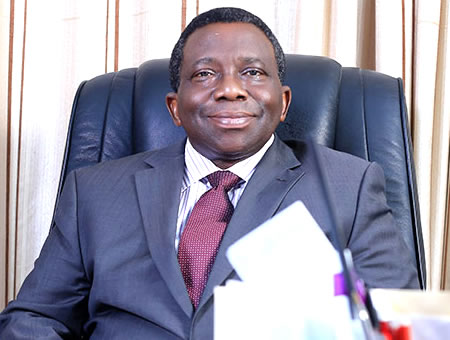 THE Federal government in collaboration with the United Nations Population Fund, has launched a National Family Planning Communication plan; new logo and other programme documents.
The event put together by the Federal Ministry of Health and UNFPA, saw the gathering of relevant stakeholders in health sector in Abuja, where the ministry and the UNFPA also signed a Memorandum of Understanding (MoU) for contraceptives Basket Funds,  for effective family planning campaign in the country.
Minister of Health Professor Isaac Adewole and the UNFPA Country Representative in Nigeria, Diene Keita, also signed the MoU on behalf  of the Federal Government of Nigeria and the UNFPA.
Adewole, said relevant development partners which included representatives of the 36 states and FCT; as well as experts developed the National Family Planning Communication Plan and the New National Family Planning logo, to effectively meet the identified gaps in family planning communication so as to increase the uptake of family planning service.
The document, according to him provides a framework to guide the development and implementation of the National Family Planning Communication Campaigns with the overall goal of decreasing maternal and infant morbidity and mortality rates in Nigeria  by focusing on increasing the knowledge of women of reproductive age.
The minister said the formal launch and eventual rollout of the communication plan and the logo would promote open discussions and aid easy identification of outlets that would be providing quality Family Planning services in Nigeria.
Adewole, speaking at the event which was the fifth annual family planning consultative stakeholders meeting on: "Investing in Family Planning: Key to Achieving the Sustainable Development Goals in Nigeria", commended the contributions of stakeholders to government's efforts at providing free family planning services in public health facilities across the country.
He re-affirmed the Federal Government's commitment to a shift in approach towards creating the enabling environment for scaling up of Family Planning interventions that will rapidly accelerate the achievement for scaling up Family Planning interventions.
The UNFPA Representative in Nigeria, Dr. Diene Keita, disclosed that Nigeria has by far the highest number of women and children dying in Africa, and the second highest in the world.
She said the overall goal of the National Family Planning Communication campaigns was to decrease maternal and infant morbidity and mortality by increasing knowledge and use of modern Family a Planning methods among women of reproductive age in Nigeria.