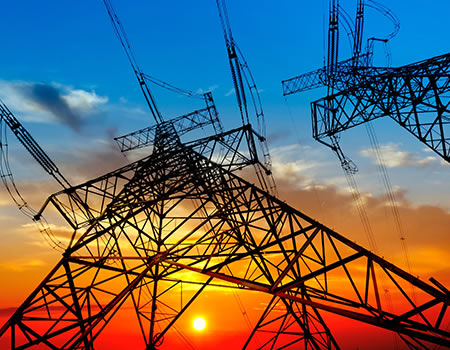 THE Federal Government has given State governments autonomy to produce own power so as to ensure improved power supply in the country.
It said this is because nothing in the Electricity Power Sector Reforms Act EPSRA deter States from doing such.
Speaking at the 18th monthly power sector operators meeting on Monday at the Kumbotso transmission station, Kano State, the Minister of Power, Works and Housing, Babatunde Fashola said interested States must obtain the necessary permit and licenses from the Nigerian Electricity Regulatory Commission (NERC) depending on the areas it wants to invest in.
His words; "Let me also make this point clear today, I have heard statements made that State governments should be allowed to produce their own power.
"The truth is that there is nothing in the Electricity Power Sector Reforms Act that stops any state from doing so, so the only thing they must do is to get NERC's permit and licenses depending on whatever categorisation of investment they want to do whether it is distribution or generation.
"So, let me be clear about that, I will support any state that wants to get involved in generating and also distributing power under its own arrangement."
The Minister also disclosed that unlike in 2015, there has been improvements in power generation in the country.
He said this is as a result of government's efforts in the areas of repairs of pipelines and gas supply.
According to him, the continuous attack on pipelines in 2015 had led to poor generation adding that this reduced in 2017.
"We have made some progress with generation previously, unlike in 2015, damage to gas pipelines and assets has reduced in 2017, this is as a result of government's efforts and significant progress is now being made with the repairs and supply of gas.
"From a generation of about 2690MWs in May, 2016 we have grown to 6863MWs in generation and transmission has increased from 5000MWs to 6700MWs."
He quickly pointed out that: "Although this does not mean that we have enough gas for all our power plants, we are atleast getting closer to where we were in February 2016 when we first crossed the 5000MWs line which was mainly fired then by gas plants before the attacks on the pipelines started."
In his explanations, he said as at 3rd of August, 2017 the total available power which can be put on the grid was 6863MWs while the transmission capacity has risen to 6700MWs.
However, he lamented the inability of distribution companies to take-on power describing this as 'load rejection'.
"Unfortunately, we can't put all of that power on the grid because the DisCos cannot take the power and this is what we call load rejection."
He blamed this on old assets inherited, bad debts that has continued to hamper DisCos' access to credit, insufficient investment by DisCos among others.
"We have a new problem and that is inability of DisCos to take power and sell power, but there many reasons for this, old assets inherited, insufficient investments by them, and other factors.
To this end, he stressed the need for joint efforts of all stakeholders in the sector to improve power supply saying:" We need every part of the value chain from gas to generation from transmission to distribution to operate efficiently."
In another development, the Nigerian Electricity Regulatory Commission (NERC) also launched the mini-grid regulations designed to serve unserved and underserved communities in terms of availability of power.
Presenting the regulations at the event, the NERC's Vice Chairman, Sanusi Garba said this will cover customers in communities who are not captured in the 5-year development plan of the distribution companies (DisCos).
He said: "The NERC took the initiative of developing a regulation to remove some of the impediments that have sold private investments in rural electrification and the regulations provide for cost reflective tarrifs for investors and on the existing tariff methodology.
"The regulation also provides for strategies for investors in mini-grids. It is expected that investors in mini-grid will comply with our technical standards. The communities that are expected to benefit are those who are not captured in the 5 year development plan of the DisCos."