FG can't buy peace through creation of agency for repentant terrorists — Ayegba
Dr Usman Ayegba is a lecturer at the Department of Political Science, Obafemi Awolowo University, Ile Ife, Osun State. He has conducted some studies on insurgency within and outside the country. The Kogi State-born expert speaks with DARE ADEKANMBI on the implications of proposed federal agency for repentant Boko Haram terorrists, why the battle against insurgency has not been won, among other causes.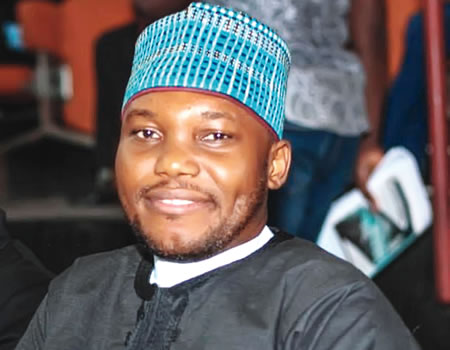 HOW did you take the news of the introduction of a bill which canvasses the creation of a federal agency to cater for the welfare of 'repentant terrorists?'
I actually received the news with shock or mixed feelings, I should say. Mixed feelings in the sense that Nigeria seems to be the only country where government will have this kind of approach to fighting terrorism. In the long run, this kind of proposed solution makes terrorism an attractive business to people, coupled with the high rate of unemployment we have in the country, it will induce the youths to imbibe terrorist behaviour because of the belief that that those who have kidnapped and killed people and ransacked villages will be taken care of by an agency of government when they surrender. I even read this morning (Friday) that such repentant terrorists will school abroad and their education funded accordingly. That is not the best way to fight terrorism.
If we look at the issue from another perspective, we find out that, sometimes, it is good to use carrot and stick approach to fight insurgency. I think this is the area where those in government are getting it wrong. This issue of terrorism is a very complex and dynamic one. If government is targeting people who, for example, were captured by the Boko Haram sect and were forced to join their group and later escaped went to government to explain that they were forced into the group, that will be understandable. But for soldiers to capture combatant Boko Haram members in the theatre of operation and government thinks it can de-radicalise such terrorists through an agency, then government will only be making terrorism attractive.
Could it be that those pushing the bill don't understand terrorism?
Maybe those pushing for this bill don't know the stuff terrorists are made of. You don't de-radicalise terrorists easily. If it is easy, the United States would have achieved that objective in the terror-infested Middle East countries like Afghanistan a long time ago. It is a mixed feeling, for me and the other feeling is higher, which is that you don't create an agency because we are dealing with the North-East today and we may be passing a message to the bandits in the North-West to intensify their banditry and ensure they don't get killed. Once they do that, they will become the biggest beneficiaries of government patronage. This is not good for the stability and security of the country. We are talking about the North today, tomorrow, the militants in the Niger Delta can wake up to the reality that they will have to go back to the creeks. Nothing then will also prevent the Yoruba and the Middle Belt people to take up arms against the state. If we have such spontaneous reactions from other parts of the country, I don't think the country will be able to handle such. People will be taking to terrorism once they know government has a juicy thing to throw at them.
Are you surprised that no mention is being made of those who are victims of Boko Haram insurgency?
If there is any group of persons that I believe government should pay more attention to, it is the group of victims of Boko Haram insurgency and not people who dispense terror, maim and kill people at will. While Nigeria is trying to sponsor a bill in the National Assembly, in the neighbouring Chad, terrorists are being captured and executed. The US government, for instance, has a policy of no negotiation with terrorists. Although we may not be privy to what happens behind-the-scenes, the US said this to send a strong signal to terrorists that they are not making terrorism an act that will be attractive to people.
But some officials of government may argue that IDP camps have been set up for victims to take temporary shelter, though complaints of worsening humanitarian conditions in the camps have filtered to town.
The condition of internally displaced persons at those camps does not inspire any hope. Daily, there are reports of small children being subjected to rape in the camps. Hunger and malnutrition have been the lot of those sheltering there. Money budgeted, not necessarily by the government of Nigeria, but also by NGOs and other bodies, has been allegedly siphoned by those the government put in charge of the camps. So, government has not done enough in this regard. There are no schools at the camps. There is no water. Hunger and malnutrition are killing young folks there. For me, I think the government is biting more than it can chew because in the long run, it will discover that it has created more problems than it is trying to solve. It will dampen the morale of Nigerians since people will think they don't have a government that is fighting for them. A genuine terrorist has any reason to repent, given the nature of terrorism itself. If you read books on terrorism like The Invisible Army and The Son of Hammas and other classic books on terrorism, you will discover that it is very difficult for you to tell a terrorist to repent. Terrorists find it difficult to cope within the civil society where laws and orders are respected. So, I don't know what government is going to achieve with that. I agree that where you need to negotiate, you can negotiate. Sometimes, carrot is good and sometimes, stick is good. But this is not the best way to apply the carrot and that is why the fight against terrorism in the country has not really been successful.
There was a time the government said it had degraded Boko Haram and reduced them to "fleeing ragtag," only for the same government to label those responsible for the resurgence of insurgency now as foreigners from Libya. So, if the agency is eventually created, whose interest will it serve, Nigeria's or that of a foreign country?
One way of looking at it is to say the government is shooting itself in the foot by admitting earlier that most terrorists that we have wreaking havoc on the Nigerian state are not Nigerians and then they want to use Nigeria's resources to cater for foreigners. When government said about two years ago that it has defeated Boko Haram technically, it might be true. I have done some researches on insurgency in Nigeria and elsewhere. One thing I discovered is that there is a difference between terrorism and act of insurgency. It might be easy for state, in collaboration with state- and non-state actors, to bring insurgency back to terrorism. But to defeat terrorism is always a herculean task for state. What do I mean by that? Insurgency is when an armed group has the capacity and has demonstrated so to supplant or overthrow a government and change the social and political fabrics of society. You will recall that there was a time Boko Haram pledged allegiance to ISIS. As of that time, Boko Haram has gone global and spread their activities to countries in the Lake Chad region. By that time, their flag was hoisted in some local government areas of some states, according to the military report then. But government then was able to contain them.
For me, it was a bit hasty on the part of the current government to say they it has technically defeated Boko Haram, even if it has achieved that. So, terrorists will occasionally resort to the tactics of hitting soft targets. If you look at terrorism generally everywhere in the world, it is a fight of the weak against the mighty. The terrorists want the state to behave like them, to dispense lawlessness and make the government look so weak in the eye of the citizens. With what we have seen in recent times, it looks as though the Boko Haram sect wants to prove the Federal Government wrong on the claim that it has technically defeated them. They seem to be saying "We are still here." For a group that still goes about ransacking villages and torching communities and killing people without any resistance from government, it shows on the one hand, the government can't say with all sense of conviction that it has defeated this group either technically or otherwise.
But to look at it from the other way, compared to 2013, 2014 and 2015, when in the city centre of Abuja, the group attacked the United Nations building and the Police Force headquarters, you could say that the Federal Government is right to have made such claim to a reasonable extent.
It appears violence is increasingly becoming a sort of entrepreneurship to a group of people who want the type of amnesty granted the militants from the Niger Delta region. Is that what you see playing out through the proposal for agency?
It seems so. We are in a country where those who are at the helms of affairs who claim to provide leadership are not patriotic. Everybody sees Nigeria as a fat cow they can milk without thinking about how the cow can feed well to produce the milk. There is a disconnection between Nigerians and the country. During Umaru Yar'Adua's government, it was almost difficult to lift crude oil and the monocultural nature of the economy did not help matters. So, government's hands were forced to actually approve that amnesty. But peace is not bought. If you buy peace, you must demonstrate, to demonstrate capacity to continue to buy it because the person who is selling the peace will keep a greater part of the peace to himself since it has become entrepreneurial as you said in your question.
They may be thinking that it the state could do it for the militants because they dispensed terror, they could also get something for their own people too. The Niger Delta Ministry was created, amnesty was done, 13 per cent derivation and the amnesty threw up emergency millionaires. This might have informed the quest for an agency for terrorists who surrender. Soon, someone will moot the creation of an agency for bandits who are killing people in the North-West region. It does not tell good of government. The best way to do handle it is for government to keep up with the military solution first. It has to degrade the terrorists and ensure they are in a weaker position and if there is the need for negotiation then, whatever position government brings to the table will be acceptable to them and not that the terrorist will be negotiating from a position of strength. If the latter happens, it means government will have to pander to the wishes of the terrorists. It also shows the reactive response of government to security issues. It has gone beyond the point that government can easily defeat Boko Haram. When government was supposed to have nipped it in the bud in 2009, the political elite were playing politics with the whole thing. The government would have in 2009 put its feet down and ended the thing permanently.
We should not look at the whole thing as a problem of the North. It affects everybody. Unfortunately, we are being surrounded by neighbours in whose interest it will be if Nigeria goes down. If you have been looking at the country's relations with its Francophone neighbours in the West Africa sub-region, it has not been the best. It will be in the greater interest of France to see Nigeria become weak because Nigeria poses a kind of threat or obstruction to the hegemonic ambition France nurses in the sub-region. It is only when insurgency affects any of the Francophone countries, particularly in the Lake Chad Region that you see France play some role. Even the multinational joint task force set up to deal with insurgency was more or less Nigeria's task force. Nothing multinational about it. Recently, Niger or Chad Republic withdrew all its soldiers from the multinational task force, leaving Nigeria's end of the borders porous for Boko Haram to attack. We are in a very dire strait and I believe this government should do something and not contemplate the setting up of an agency for terrorists.