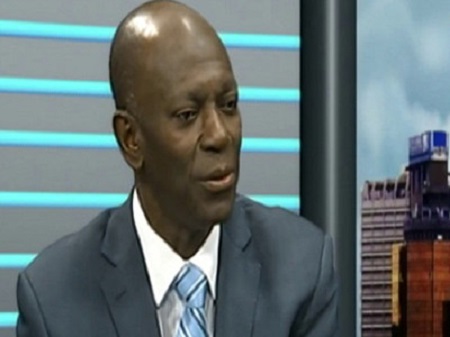 THE Executive Secretary of Major Oil Marketers Association of Nigeria (MOMAN), Obafemi Olawore, has retired from the organization after 17years in the saddle.
Having mounted the saddle as the first Executive Secretary of MOMAN at a time of great uncertainty, Olawore was able to advance the objectives of the organization while championing its position at major policy dialogue sessions.
Speaking to newsmen in Lagos on Tuesday, the new Executive Secretary of MOMAN, Clement Isong, stated that Olawore oversaw the affairs of MOMAN for 17 years. MOMAN is an industry group comprising all the major players in Nigeria's downstream oil and gas industry which include Total, 11Plc (formerly Mobil Oil Nigeria), Conoil, Forte Oil, OVH Energy and MRS.
"It is on record that Olawore acquitted himself well on the job, liaising with all the major regulatory organizations such as DPR, PPPRA, PEF and others supervising the operations of the downstream sector as well as forging alliances with other industry groups on critical industry positions.
"A firm believer on the need for a deregulated downstream as opposed to operating in a subsidy regime where the government dictates prices, Olawore believes that Nigeria needs to borrow from the successful market and competitive models where the market dictates prices and competition raises value and innovation to the benefit of the consumer," he said.
Olawore's successor, Clement Isong, is an equally experienced industry professional who previously plied his trade at Total where he held various senior management positions across the company's Africa operations from Nigeria to South Africa before taking up his new appointment as the Executive Secretary of MOMAN.
Isong noted the fact that Olawore's strides and achievements over the years creates a strong launch-pad for the next phase of the history of MOMAN and challenges him as the incoming Executive Secretary to not only preserve the organization's enviable legacy but to also up the ante  in the quest of creating the right policy and market environment for the downstream oil sector in Nigeria.