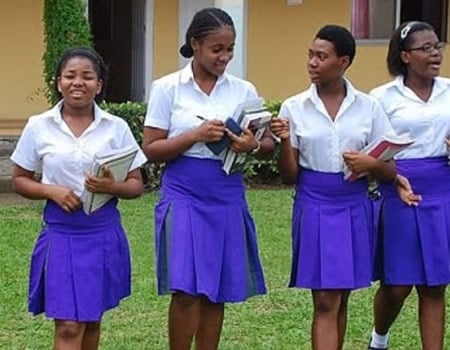 PROFESSOR Stephen Onah, the Director/Chief Executive Officer, National Mathematical Centre (NMC) says female students lag behind in mathematical sciences due to their perception that the subject is not meant for them.
Onah said that as a result of this perception, they hardly study mathematics in the university.
The NMC boss made this known in an interview with the News Agency of Nigeria (NAN) on Sunday in Abuja.
According to him, 16 young Nigerian students have been awarded scholarship due to their performance in international Olympiads competition on mathematics to study abroad and no female is among them.
"No female student measured up to the standard for the competition as they always have phobia for mathematics, but the boys always stand out among their contemporaries.
"This calls for concern, because the female students in the country have not been competitive enough in all the Olympiads competitions. They do not make impact and it is only winners that win scholarship.''
He attributed the factors militating against girl-child science education to phobia for mathematics at the secondary school level.
"Also, this issue of having the impression that mathematics is only for those who are brilliant and that it is not for everybody.
"The girl-child in particular feels that mathematical sciences are not meant for them; they can only do biological sciences and medical sciences.
"These are the issues we are being confronted with and these are some of the reasons the NMC has been putting a lot of emphases in creating awareness at the secondary school level,'' he said.
 Onah noted that the centre through some of its activities such as the mental arithmetic project sensitise the girl-child on the need to have interest in the learning of mathematics.
"In this project, we emphasise more on the girl-child training in mathematics.
"And it is one of the reasons we have UNESCO girl-child training programme we organise at the centre.
"The UNESCO participation programme was specifically for girls. The idea is to identify them, give them more attention and then see how we can groom them up through encouragement.
"So that they will know that they can do it just like the boys and for us to achieve this, we need a lot of encouragement from the state governments,'' he said.