FCT minister harps on importance of research in Agric development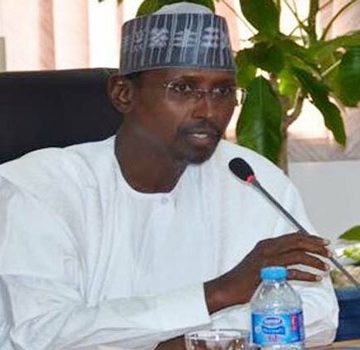 THE Minister of the Federal Capital Territory (FCT), Malam Muhammad Musa Bello, has stressed the importance of research in the quest to attain agricultural innovations and food security.
He stated this during his visit to the International Institute of Tropical Agriculture (IITA), which was in continuation of his tour of Agricultural projects in FCT in order to assess their impact and ensure that they effectively meet the yearnings of residents of the territory.
The minister, who was received by the institution's Head of Station, Dr Gbassey Tarawali, commended the Institute for its efforts over the years through intense research works, especially in the development of improved seed varieties and capacity building that has helped to boost agriculture in the FCT and the country at large.
Malam Bello reiterated the commitment of the present administration to foster public-private partnership towards repositioning the agricultural sector not just as an avenue for job creation but, also towards providing the much-needed impetus for the sustainable economic development of the country.
He assured the institute that the FCT administration through the Agriculture and Rural Development Secretariat would continue to work closely with the institute to provide the necessary governmental support from the administration towards addressing some of their challenges and ensuring smooth operations in the institute.
The FCT administration, according to him, has already begun the implementation of various agricultural programmes aimed at bringing in youths to become active players in the agribusiness.
The minister then urged the IITA to come up with more training programmes in order to accommodate the ever-growing youth population in the FCT.
Earlier, the Head of Station, Mr Gbassey Tarawali informed the minister that IITA was established in 1991 in partnership with the FCT administration as an Agric research institute that generates agricultural innovations to meet the needs of farmers in the FCT.
ALSO READ: Minister bemoans illegal activities of touts in FCT
The collaboration, according to him, has since then grown from strength to strength with the provision of not only improved crops that were disease resistant but also high yielding, saying the institute has introduced a youth development initiative which targets NYSC youth corps members in the areas of training and mentorship.
He said with the support of the FCT Agric Secretariat, trainees from the institute would be able to step down their knowledge to grassroots farmers in the rural communities.
Also speaking, the Secretary for Agriculture and Rural Development, Honourable Nzekwe Stanley Ifeanyichukwu commended the minister for the visit, which he said was a testimony of the importance the administration attached to the agricultural sector.
The minister was conducted round some of the facilities, which include the yam and cassava field, the yam barn, demonstration plots, as well as fish ponds and the banana field.