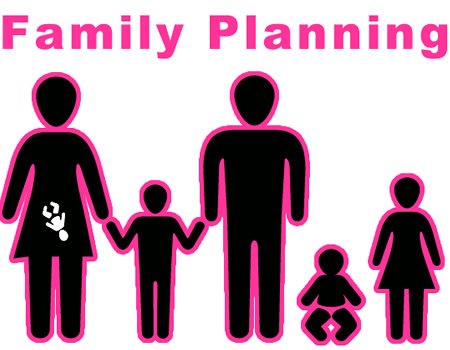 SOME medical doctors have recommended that adopting proper communication, Family Planning (FP) and adequate nutrition are strategies that could help in building healthy communities.
The doctors made the recommendation on Saturday at a panel of discussion held in Lagos.
The News Agency of Nigeria (NAN) reports that the event, organised by Mamalette Live, had the theme: "Building Healthy Communities: One mother at a time''.
ALSO READ: Stan Lee, Marvel Comics icon, dies at 95
The participants were treated to free body checkups and FP counselling.
Mrs Anike Lawal told NAN that the event was born out of the need to ensure that new mothers had access to information they need to have successful pregnancies and properly nurture their babies after delivery.
Lawal also said the event would give the women the opportunity to meet with healthcare providers, ask questions bothering them and receive counselling.
The doctors said building healthy communities would not be achieved without taking the size of the population and the infrastructure available to them into consideration.
Dr Edun Omasanjuwa, the State Team Leader, John Hopkins University/Nigerian Urban Reproductive Health Initiative (NURHI), said that FP was simply asking one's self if they can take care of the number of children they want.
According to Omasanjuwa, one of the major challenges why families keep having more children than they can take care of is because of lack of communication between the couple.
"Men are not as antagonistic as women think we are. It is a myth that men are against FP. Nine out of every 10 men I have spoken with have come back for FP.
"The problem is that many women haven't had that conversation with their husbands," he said.
The FP expert further said women need to be better educated on what method of FP was best for them.
He encouraged women to go for counselling so they can be guided to make an informed decision on which method to use.
Mrs Sarah Odeniran, a Clinical Management Specialist at Deep Kumar Tyagi (DKT), said that FP isn't a concern for married couples alone because there are a lot of singles with children in different communities.
"We need to take the knowledge of contraceptives down to all sexually active people," Odeniran said.
She however decried situations where there are no mutual agreements between couples to adopt a FP method because the men lacked understanding of it; which she said led to unplanned pregnancies.
"Men need information to help them understand about FP and contraceptives," Odeniran urged women.
She advised women to "get health professionals to help counsel uncooperative husbands''.
The Chief Medical Director (CMD) of Siloan Medical Center, Dr Gbolahan Yusuf, said that unplanned pregnancies could affect the economical, sociological, emotional and psychological aspects of individuals in the society.
Yusuf advised women to ensure that they had recovered from a previous pregnancy before they get pregnant again.
"The stress of a traumatic pregnancy can affect a woman psychologically," he added.
In another panel of discussion at the event, healthcare providers identified nutrition as a key factor in ensuring healthy communities.
Dr Uche Anene-Nzelu, Senior Registrar in Paediatrics, Lagos University Teaching Hospital (LUTH), said communities would be healthier if the family is properly nourished, particularly children.
Anene-Nzelu explained that parents should be careful to observe when their children were either over nourished or undernourished.
She noted that inappropriate or inadequate nutrition could cause diseases for children, including diabetes, hypertension and depression.
Another expert, Mrs Seun Sangoleye, a Nutrition Educator, said that it was not everything adults eat that can be given to children.
Sangoleye, who is also the Chief Executive Officer of Baby Grubz, an organisation that promotes healthy nutrition for children, advised parents to give children foods rich in nutrients.
"Give your child foods guided by nutrients. The nutrients needed by six months are iron, calcium, Vitamins A, D, E," she said.
NAN also reports that Mamalette Live also runs the Mamalette Champions Programme – an initiative that provides information and support on pregnancy and childcare to grassroots women who have limited access to maternal and infant health.