Families dig up corpses of relatives, dress them in new clothes in Indonesia's bizarre festival (12 PHOTOS)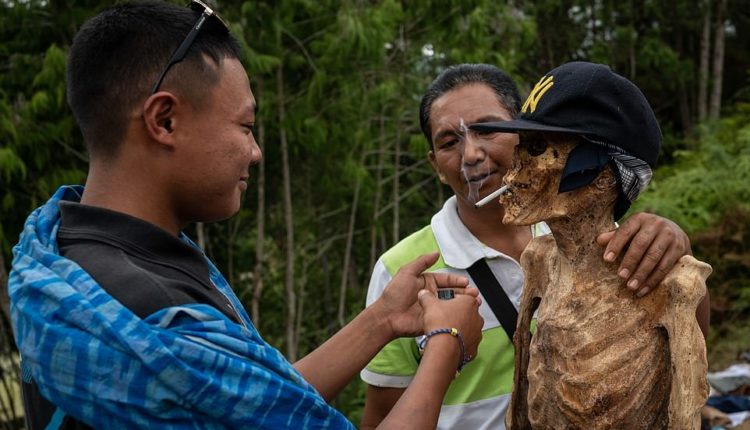 Every August, families gathered to take their dead loved ones from their tombs, clean and re-dress the corpses in a ritual honouring the spirits of their ancestors in Indonesia.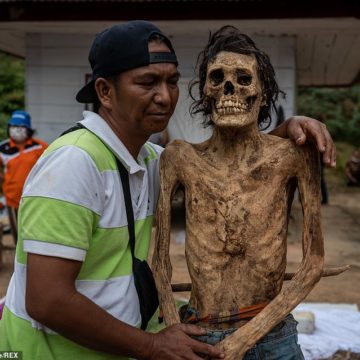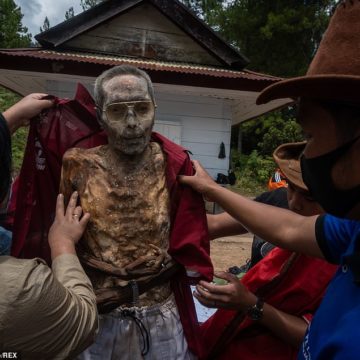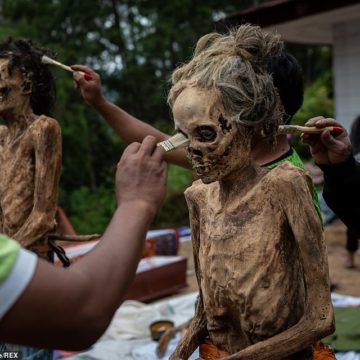 The Torja community in Panggala, Nort Toraja, South Sulawesi, re-dress their relatives' bodies, clean them, speak with them and even light them cigarettes, the Daily Mail of UK reported.
The Toraja Death Rituals are considered the biggest celebration of life by people who believe the link between life and death is infinite.
The tradition is entrenched in the Toraja people's culture even though they are actually a largely Protestant Christian community in a Muslim-majority country.
When loved ones die, families keep their bodies for months, sometimes years, in their own homes or in a 'Tongkonan' which is a specific building designed to house the dead.
While families mourn, prepare for burials and save for the funeral they often interact with the bodies as if they were alive by talking to them and including them in family meals.
The Torjan community consider death to be the most important aspect of life and often get into crippling debt from paying for funerals.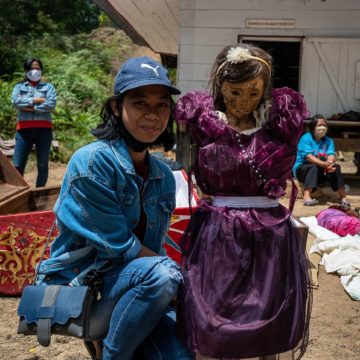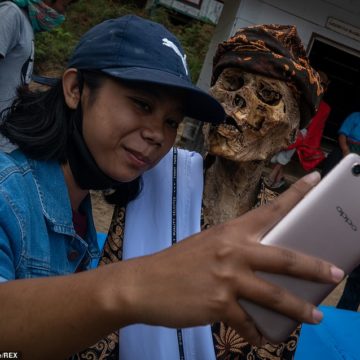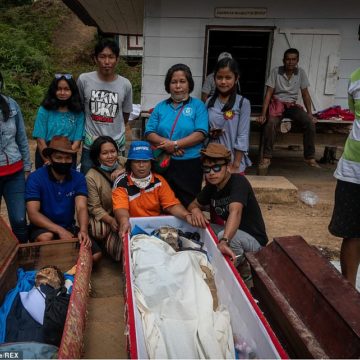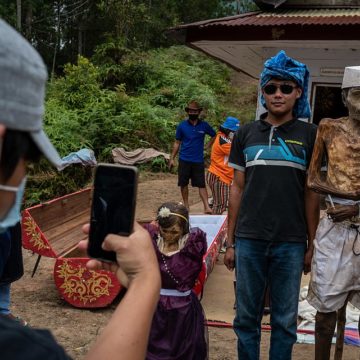 The annual visit to their loved ones is considered a second funeral where they also clean or replace coffins to prevent the bodies from decomposing.
After relatives have spent time with the dead and re-dressed their bodies and coffins, they are usually reinterred with gifts in their ornate, colourful coffins.
Head of the Torajan branch of AMAN, Eric Crystal Rante Allo, disclosed that while it might seem strange to outsiders, it is a key part of the culture.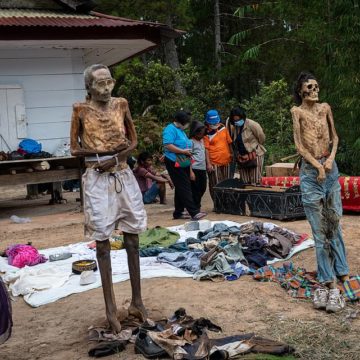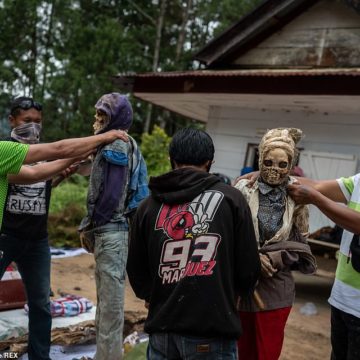 "Toraja people believe the spirit of the dead lives among us, the living, looking out for us, blessing us," he said.
"That's why, before the ritual of the burial is performed, they are called to'makula, or just sick, not yet dead. Toraja's people highly respect their dead."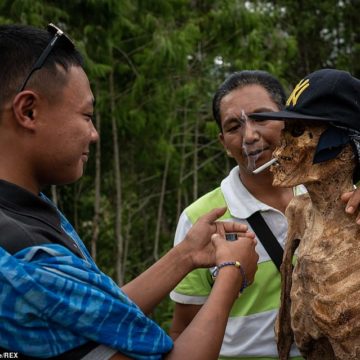 Visitors are welcome to visit the area during the ritual month of August and are encouraged to take part in the festivities.
YOU SHOULD NOT MISS THESE HEADLINES FROM NIGERIAN TRIBUNE
I Hereby Express Regret, Withdraw My Statement: Fani-Kayode Apologises For Calling Journalist 'Stupid'
Former Minister of Aviation, Mr Femi Fani-Kayode, has apologised to the Daily Trust journalist for using derogatory words on him during an interview session. A video went viral on Tuesday where Fani-Kayode poured vituperation on the journalist for asking him a question over his various tours of the South-South region…
Fani-Kayode's Attack On Daily Trust Reporter: Our Stand
The management of Media Trust Limited, publishers of Daily Trust and other titles, condemn the reprehensible actions of Femi Fani-Kayode, who in a video clip now gone viral, verbally assaulted – repeatedly – our reporter, Eyo Charles in the course of doing his job. The encounter occurred in Calabar, Cross River State, in the morning of Thursday 20, August 2020 at a hotel, during a roundtable with invited journalists…
Insecurity: Foreigners Paying For Illegal Gold With Arms In Zamfara ― Matawalle
Governor Bello Matawalle of Zamfara State has revealed that some foreigners come into the state to obtain illegally mined gold by paying for it with arms. According to him, this development is fueling insecurity in the state.
The governor, who met with President Muhammadu Buhari in his official…