Falana urges Buhari to investigate Amnesty International's report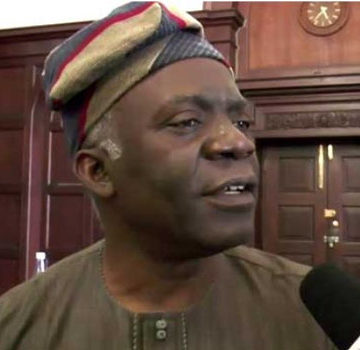 A Senior Advocate of Nigeria Femi Falana on Tuesday called on President Muhammadu Buhari to investigate the allegations of killings by the Amnesty International and bring anyone responsible to justice.
Falana in a statement pointed out that the only way to prevent further killings and violence in the country is for the government to take proactive and stringent measures.
Recall that Amnesty International (AI) had alleged in its latest report that at least 35 Nigerians were killed during air attacks launched by the military on villages ravaged by communal violence while clashes between herdsmen and farmers in Adamawa, Benue, Taraba, Ondo and Kaduna have also resulted in 168 deaths in January 2018 alone.
Falana, in his response to the allegations by the AI, said the authorities and security agencies must uphold the rule of law and respect human rights in their response to violence and crime in the country.
He pointed out that preventing and combating violence and crime must not put security before human rights, which can lead to erosion of basic human rights and fundamental freedoms of the citizens.
"The government is failing in its most basic duty of protecting citizens and ensuring the rule of law. I am very concerned that these killings may go unpunished, as law enforcement and security agencies are rarely held accountable for serious human rights violations.
"In failing to put in place appropriate and credible law enforcement measures to prevent killings, and fully investigate and punish perpetrators, the Nigerian authorities have neither respected, nor met their national and international legal obligations, including to exercise due diligence to protect human rights."
"This government cannot secure effective protection of the right to life, liberty and security of the person without a serious political investment in a public security with respect for all human rights. Indeed, true security requires full protection of all human rights for all.
"The government's failure on internal security is also a serious breach of the government's human rights obligations and commitments.
"The government must truly make security and safety of those who live in Nigeria a public policy priority by tackling the root cause of violence and crime. Victims of violence and crimes must have effective access to legal and health services and should have access to an effective remedy, including reparation.
"The government should also ensure that law enforcement and security agencies have the personnel and infrastructure to provide quality services and to ensure that they do not engage in the indiscriminate killing of innocent citizens", Falana said.