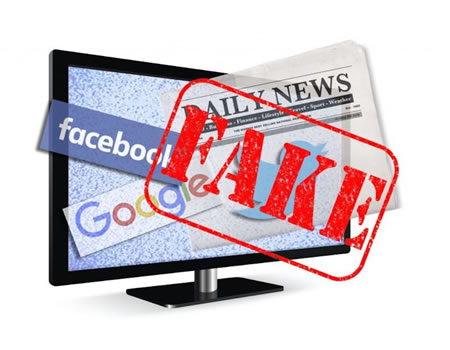 A vignette: "A friend of yours confided in you that she intends to drop out of school to get married. Write a letter to her giving, at least, three reasons why she should stay in school. (WAEC, English Language; Paper 1, 2011) Word length = 450.
That was how we all started. This or similar instructions confronted us in our examination halls, and uncorked our creative impetus. If truly you had a female friend, she most likely did not intend to drop out of school. If she intended to, it probably was not because she wanted to marry. If it was because she wanted to marry, she probably had not told you so. If she had told you, you probably did not have three explanations to give her. But now within the period of 50 minutes, you must create this friend of yours. She must be a female teenager who is a student. She must be a nice girl, brilliant in school with a most promising future. You must also create her husband-to-be, possibly a good-for-nothing paedophile. And you must create three reasons that she should not drop her ambition and follow this daniska of a man. Those who pass the essay question are only those who could call into graphic existence such non-existent things as these. Do you now realise how long ago you started writing fake news?
Introduction
To say that it is an honour to be asked to give this year's FRCN lecture is indeed trite. A sheer review of those who have stood here in the last few years attests to the importance of this lecture: in 2013 this lecture was given by Prof J. I. Elaigwu, world-renowned professor of Political Science; and in 2014 the legendary Alhaji Maitama Sule took the podium; in 2015 this lecture was by Governor Owelle Rochas Okorocha, Executive Governor of Imo State; in 2016 Dr Obadaiah Mailafia, Deputy Governor of the Central Bank of Nigeria delivered this lecture. Last year, it was one of the best Nigeria has in investigative journalism, Mr Dan Agbese, who stood on this podium. So I stand here with some measure of trepidation imposed by history, as I try to extend the conversation from where Mr Agbese left it a year ago.
I cannot imagine any topic that is timelier than the one chosen by the organisers of this lecture. As we move towards another round of electoral rituals, the periodic legitimisation of our rights to be called a democracy, there is widespread fear across the nation that merchants of hate would deploy the tools of information technology to mislead voters and ignite violence. The fear is not only widespread; it is also justifiable. There is already clear evidence of chaos produced by misinformation. For instance, about two months ago, the Police Public Relations Officer, Plateau State Command, Mr Tyopev Matthias stated that the Jos massacre in June this year was actually ignited by photos shared on Facebook, most of which were fake (Adegoke & BBC Eye, 2018). In another instance, as soon as Alhaji Atiku Abubakar picked his party's nomination, hackers created a fake Twitter account in his name and used the account and name to thank an imaginary Nigerian gay community for their support. Many were misled. Worse still, two reputable newspapers believed the news and published it as major news stories. One headline ran: "2019: LGBT movement endorses Atiku; gives reason".The handwriting is clearly on the wall, and it is indeed important to discuss fake news and hate speech at such a time as this.
ALSO READ: Hate speech in Nigeria
Fake news and hate speech: What are they?
There is a huge amount of confusion around the definition of these deceptively simple terms. And, surprisingly, those who are smart are capitalising on this conceptual confusion to foster their agenda. I shall return to this soon. But now, what is fake news? In academic presentations, scholars raise the profile of their presentation by, almost all the time, claiming that there is not one definition of the concept they are writing about. Driven by an aversion for whatever is simple, they (that is, we) often prefer to complicate everything to the point that the world is looking up to us to tell them what to think. While it would be an extreme to claim that all concepts are simple, it is indeed an extreme to insist that no concept is simple.
There are many definitions of fake news but they all come to two: the definition that we know, and the one imposed on us by politicians. Fake news is an account that did not occur. It is the product of a person's imagination for purposes that may or may not be mischievous. And this is why someone observed that the term "fake news" is an oxymoron since news is supposed to be factual (rather than based on imagination or opinion) (Kershner as cited by Tandoc, Wei Lim and Ling, 2018). All the same, the term "fake news" has come to stay. Any story, presented as news, but which does not reflect what happened, or which reports what did not happen is fake news.
The second definition of fake news, that is, the definition imposed on us by politicians, is the Trumpian definition of fake news. Any news that does not support the views and ambitions, the methods and the ends of a given politician is fake news – in the views of that politician. This is not a Nigerian malaise or invention. While we should not credit President Donald Trump the honour of being the exponent of this aggression on our collective intelligence and profession, we cannot deny him the reputation of being the fieriest fanatic of that view. Every news item that suggests that President Trump might be wrong is fake news. If politicians would define fake news in their terms and from their own profiteering standpoint, and leave journalists and the rest of us to adhere to the definition of fake news that we know, there would be little worry about the consequences of fake news. Fake news would be benign. Rather, they define fake news, and proceed to impose that definition on the rest of us. You could almost imagine a conversation between Jamal Khashoggi and the vultures that tore him to pieces:
"You have been spreading falsehood about our Kingdom and about our leader."
"I swear that I write nothing but the truth."
Here in Nigeria journalists undergo tutoring and re-tutoring daily in the hands of the men and women in power. It is especially bad at the state levels where we have emperors. The year 2017 recorded an upswing in the arrest of journalists in Nigeria many of which went down to what constituted fair reporting and fake news. The difference between "many people were killed" and "people were killed" accounted for the arrest and detention of Audu Makori – even after he retracted and apologised. In essence, "people were killed" was right news; "many people were killed" was fake news.
Being the text of the 13th Annual Federal Radio Corporation of Nigeria (FRCN) lecture resented by Professor Ojebode of the Department of Communication and Language Arts, University of Ibadan, Ibadan at Nicon Luxury Hotel, Abuja on November 29.