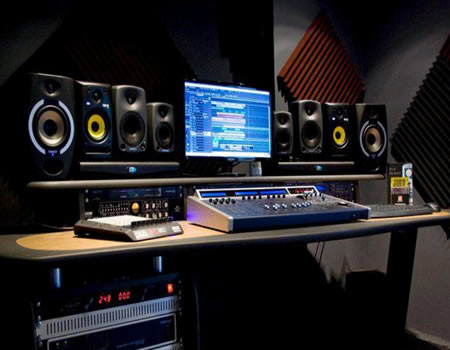 A Nigerian entrepreneur and United Kingdom-trained software test analyst, Akin Fadoju, has launched a music download platform offering music fans the opportunity to discover and download great music contents of all their favourite artists.
The digital music download platform, according to its founder, offers music in all available genres and in the categories which include: new albums, top songs, weekly top board, popular artists, new singles weekly, popular albums, top artists and trending hit video.
Fadoju, in a release, said, "the platform allows music fans to buy songs/album directly from artists/label using a secured payment offered by PayStack.
He said the platform offers two types of subscription: N300 every quarter and N1,000 annually this makes it very affordable to the average man on the street.
"Music content on the platform is affordable to our users with prices of an average single ranging between N30-N50 per song depending on the artists. We run an entertainment blog on the platform that provides first hand entertainment jists and updates keeping all our users informed and entertained," Fadoju said.
The platform, hotstreethits.com, the founder said "offers artists the best available platform to directly reach their fans and monetise their contents.
"Our platform ensures artists get paid for their songs downloaded in a transparent manner by making available to all artists that join, a dashboard via their account where they can monitor all downloads and have a firsthand info on what is due to them, with payments are made directly into their account as provided."
He said the platform provides a level playing ground for all artists giving upcoming artists the chance to make money, 100 per cent of their sales by selling their songs to their fans
"The platform also provides music fans with an affiliate program where after subscribing to the platform they can join the affiliate programme as a partner for free.
"They are then given a referral link which they can share with friends via social media. The affiliate partner programme gives 50 per cent commission for every successful signup made.
"The more people that signup on our platform via your ink, the more money you make. A dashboard is opened for every one that joins where he/she can generate a unique referral link and also monitor the number of people that has joined through ones referral making payout seamless," Fadoju said.
On his motivation for setting up the platform, Fadoju said "the Nigerian music industry has become very popular over the years, but artists have made little or no revenue from sales of their music as a result of piracy," hence, the need to redirect activities for better earning.
Further more, "with the emergence of digital platforms, the need to provide a credible and more efficient distribution of musical contents and generate a legitimate alternative source of revenue for artists led to the founding of hotstreethits.com," Fadoju said.