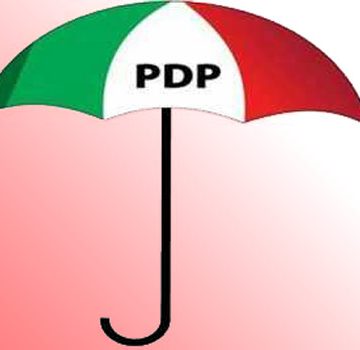 FORMER factional chairman of Nigeria Football Federation (NFF), Ambassador Chris Giwa and his supporters have jettisoned APGA for the  Peoples Democratic Party in Plateau State and promised to  abide by the ideals and constitution of the party.
Speaking before Ambassador Giwa was handed the party flag in Jos, former Governor of Plateau State now a Senator representing Plateau North, Senator Jonah Jang  assured that leadership crisis rocking the Peoples Democratic Party at the national level will soon be a thing of the past and urged all member to be  faithful to the party.
Senator Jang further assured all members of the party that the Supreme Court would do justice to the suit before it and charged members to keep faith with PDP.
He charged PDP members in Plateau State to be united and be prepared to work towards returning the party to government in 2019, but warned that the party cannot fight the incumbent with its house divided.
"On our part as elders and stakeholders of PDP in Plateau State, we will make sure that the party remains as an entity. No ambition is above PDP, it is the platform of PDP that will make us realise our ambition, not an individual," he said.
He stated that there will be no imposition of anybody no matter their stand in the party come 2019, adding that the platform of the party was open and free for anybody to realise his political ambition.
Said he: "you must respect the party and be loyal it. You cannot despise your biological father and be loyal to another father. Your adopted father may not trust you because he will say if can be disloyal to your original father, you can do same to him."
In his speech, Ambassador Giwa  said he has not joined PDP to contest for any election but to work and team up with other members to reposition the party ahead of 2019 election.
"I have not joined PDP to contest an election, but  to make sure Jang is returned to the Senate in 2019 and to ensure that PDP returns to power in Plateau State. We must do away with envy, I have come to contribute my quota to the success of the party. I cannot be intimidated by anybody. I will face anybody born of a woman, I cannot be intimidated by my joining the PDP.
"I have come to put my faith and courage with your own, nobody can intimidate us. The present government in Plateau State always says we shall continue with the projects of Jang, which means we have a past," he said.