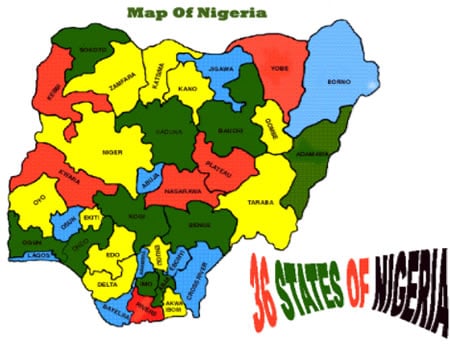 The Federation Account Allocation Committee (FAAC) 
Tuesday
 distributed  N652.229 billion to the three tiers of government.
Addressing the press shortly after the monthly meeting, Accountant General of the Federation (AGF), Mr. Idris Ahmed explained that gross statutory revenue for July was N570.584 billion, which was N253.022 billion higher than N317.562 billion realized in June.
Non- mineral revenue increased by N181.2 billion from N157.5 billion in May to N338.8 billion in June.
He added that N29.8 billion was shared to oil producing states as their 13 per cent oil derivation, while Federal Inland Revenue Service (FIRS) refund stood at N22.1 billion.
The AGF pointed out that federal government got N286.650 billion, while states got N178.619 billion.
The 774 local governments were allocated N134.927 billion.
Idris also disclosed that the decrease in the average price of crude oil from $55.18 to $50.27 per barrel and a significant decrease in export volume by 3.20 million barrels resulted in decreased revenue from export sales for the federation by $183.68 million.
"Crude oil production suffered due to leakages, shut-ins and shut-downs at terminals for maintenance and the force majeure declared at Forcados Terminal since February 2016 subsisted. There were significant increases in Companies Income Tax (CIT) being the peak period for its allocation and PPT. Also VAT, import and excise duties recorded marginal increases", he revealed.
On why Lagos is yet to start collecting derivational revenue, Idris noted that the state has crossed the major hurdle of being recognised as an oil producing state.
"Now, the regulatory agencies will assess the state the state to determine the quantum of oil the state possesses. That job on course and Lagos knows is position and it will be entitled to 13 per cent of value of oil obtained from the state", he explained.
In his remarks, the Chairman, Forum of States' Finance Commissioners, Mahmoud Salihu Musa from Adamawa State said all states were working very hard to improve their internally generated revenue in order to reduce their over-reliance on federal allocation.
"At the state level, we are working round the clock to diversify our inflows. Each of us are depending on the economic potential. We are determined that in the next on year or a little above that, we will be paying salaries with with our IGR while money from the centre will be mainly for projects", he stated.