Expo'2018 to facilitate commercialisation of research results ―FG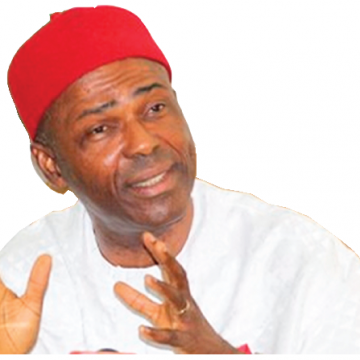 THE Technology and Innovation Expo'2018 is intended to bring together all the research institutes, educational institutions, inventors, investors and all those involved in the incubation of research findings for the purpose of commercialization and wealth creation for the teeming Nigerians.
Minister of Science and Technology, Dr Ogbonnaya Onu, who disclosed this while inspecting the facilities being put in place at Eagle Square in Abuja, the venue of the event in preparation for the event, said President Muhammadu Buhari will declare the Expo open tomorrow, Monday.
2018 Expo, tagged: Fast Tracking Sustainable Development of Nigeria through Science and Technology, according to him, is to provide the mechanism for Nigeria to be self-sufficient and facilitate job creation so that Nigerians would not just be consumers but exporters of goods and services.
While stressing that no finished products would be allowed into the venue, the minister said that the emphasis was on research findings which would be commercialised to boost the nation's economy.
He disclosed that the event would also feature technical sessions which focus on the emerging technology and how to move research result to products that would subsequently give Nigeria international recognition.
Dr Onu said it would build on the success of last year to sensitize Nigeria on the relevance of science and technology tonation-building, saying the ministry would continue to work until Nigeria produces Noble prize in science.
Meanwhile, the winners of 2018 national final examination of the 774 Young Nigerian Scientists Presidential Award organized to encourage young ones to achieve their full potentials in the deployment of science, technology and innovation to drive the nation's effort to promote economic growth and diversification will be recognized during the event.