Exploring Nigeria's mining sector potential as credible alternative to crude oil challenges
The oil boom of the 1970s led to the collapse of virtually all other previously vibrant sectors like agriculture and mining sectors. With the inherent challenges facing the oil and gas sector, including the shortfalls in crude oil revenue, fiscal term challenge and uncertainties in global crude oil demand amongst others, experts are of the opinion that a vibrant mining sector with ambitious government policy could make it a credible alternative to crude oil challenges. OLATUNDE DODONDAWA writes.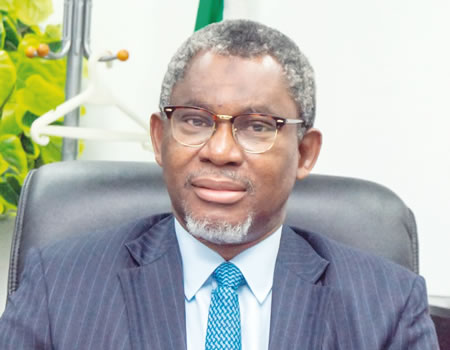 THE statement by President Muhammadu Buhari last week that the needs of Nigeria cannot be catered for by earnings from petroleum resources the country possesses was not a surprise but a reality facing Nigeria as a country and Nigerians. The President has said that "What we earnfrom oil does not meet our needs, and we can use any assistance we get …"
Stakeholders and experts viewed the statement as a wake-up call to all policy makers on the need to find a credible alternative or whatever can complement the gains of the oil and gas sector and result in a vibrant economy, hence the need for mining sector development.
Nigeria is still perceived as a mono-product economy which relies on the proceeds from crude oil proceeds as a major source of foreign earnings. In order to reverse the concentration in crude oil and natural gas exploration, experts believe that if the mining sector is supported by a host of incentives, an increase in investment from large multinationals should help the government meet its mid-term growth targets, while rising mining royalties offer an important source of revenues as the country seeks additional revenue from other sectors.
While the sector's development remains nascent and dominated by small-scale operations, the increased availability of geological data should support new investment and activity, significantly boosting its contribution to the broader economy in the coming years, even as it offers knock-on benefits like job creation and export diversification.
To meet the President's aspiration of increasing the revenue base of the country and the Ministry's ambition of improved Gross Domestic Product (GDP) contribution, the Minister of Mining and Steel Development, Arc. Olamilekan Adegbite, identified six initiatives to be implemented across short, medium, and long-term timelines.
They include development of priority minerals, strengthening institutions and governance, addressing challenges faced by stakeholders and operators, building a strong geoscience base and a business-friendly enabling environment.
"Although we are focused on strengthening mineral resource discovery and extraction, we equally recognize that the real economic transformation from mining goes beyond increased revenue generation and GDP growth.
"We must also leverage the mining sector to bring about broad-based development and economic diversification into more sustainable sectors of the economy such as agriculture, manufacturing, high technology etc. This will be through resource-based industrialization as well as mines-infrastructure, technological, and industry capacity upgrade.
"We are building a strong geosciences base to enhance our ability to further Nigeria's competitiveness as a world class mineral exploration destination that would be attractive to serious private sector investments. Nigeria has only been able to attract 0.12 per cent out of the 5 per cent share of exploration investments flowing into the West African region. Yet, exploration is critical for discovering and creating a pipeline of new mineral deposits that could lead to future mines.
"Equally, we have engaged the British Geological Survey (BGS) to build a national electronic geo-data archiving management system (Nigerian Geo-data Centre) at the Nigerian Geological Survey Agency (NGSA). BGS will also integrate historical geo-data of Nigeria in the UK, NGSA and the National Steel Raw Materials Exploration Agency (NSRMEA) into the
system. The objective is to provide easy access for prospective investors to geoscience data on potential areas to target for exploration and mining within and outside Nigeria", he added.
Meanwhile, the President, Miners Association of Nigeria, Kabir Mohammed Kankara, commended the Minister for showing willingness to work with other stakeholders in improving the mining sector. He said the essence of diversification agenda is to maximise revenue generation for the country and the only way stakeholders can do that is to make sure that anything that will bring in more revenue for the country is done.
"He came with the zeal, vision and mission to raise the mining sector to the highest level. And right from the beginning he has shown willingness to collaborate and work with all stakeholders. He wants to make sure that mining sector in this country becomes an international affair," he said.
On his part, the Director-General, Nigerian Geological Survey Agency (NGSA), Dr Abdulrazaq Garba, added that by using historical data and current geological data to develop mineralization models of the geologically diversified terrains in the country and showcasing the various rocks and mineral types in the country, the museum will help investors to make informed decisions.
Partner, Advisory and mining leader, PWC, Cyril Azobu, noted that mining is key to the development of other sectors, adding that several projects are emerging as a result of investments in the sector. He stressed the need for stakeholders' collaboration as driven by the Minister to ensure that the objectives of the sector are realised.
"This sector is key. We are a rich nation endowed with natural resources. Mining can be used to build other sectors of the economy."
The mining sector is about the next thing. We can use it to stimulate industrialisation. Although it is not something that is short term, it requires time and resources and consistency and continuity but over the long term it will create a better and a bigger economy for our nation given the resource potential that we have. We have seen good effort coming up, we have seen projects that are being developed," he said.