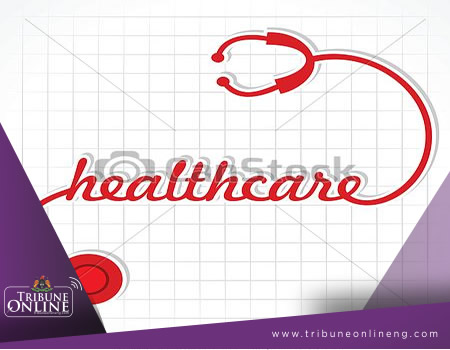 DR Christopher Piwuna, Head, Geriatric Unit, University of Jos Teaching Hospital, on Wednesday solicited free and unhindered access to health care for older persons in the country.
Piwuna, who is also a Senior Lecturer in the College of Medicine, University of Jos, made the appeal in an interview with News Agency of Nigeria (NAN) in Abuja.
He said that the provision of hitch-free access to free medical services and subsidised housing for the older citizens would go a long way to enhance their rights and privileges in the country.
ALSO READ: Africa's health: Matters arising
"The only respect and gratitude we can show to the elderly is to ensure that they have free and unhindered access to health care; they should also be able to have access to better living arrangements.
"Why can't we have a low-cost housing programme for the elderly, particularly those who are unable to have a house?
"Why should a man work in Abuja for 35 years and then go to live in a village he hasn't lived in the past 35 years just because he has no place to live?'' he asked.
He said that the World Health Organisation (WHO) had recommended that it was always the best for older persons to live in an environment which they had always known.
Besides, Piwuna urged software developers to look at the possibility of designing a software programme which could be used to boost the living standards of older persons, while facilitating their efforts to access medical and social services.
"I have observed that any time pension is paid to retirees such as military pensioners; they usually troop to various banks to receive the money paid to them.
"We anticipate a software package that would reduce the bureaucracy involved in accessing pension payments by the retirees,'' he said.
Piwuna urged the software programmers to take a cue from the Bill Clinton Foundation which had a specific software that reminded expectant mothers of their ante-natal appointments.
He said that the Bill Clinton Foundation designed the software, as part of its efforts to improve infant and maternal care in Africa.
"Why can't we replicate similar arrangements for our senior citizens, particularly the pensioners? It would be a revolutionary and rewarding venture if we can do this,'' he said.
The geriatrician, however, noted that certain cultural and socio-economic factors had affected the senior citizens' access to health care and social protection.
"There are issues of our evolving cultures, and how these cultures evolve continues to affect older persons' access to healthcare.
"Cultural practices such as how we take care of widows and widowers as well as the lack of economic power have somewhat affected older persons' access to health services,'' he said.
Piwuna appealed to government and other stakeholders to replicate the Tanzanian experience by providing social and economic support for senior citizens, particularly those from the informal sector.