Ex-Oyo chief judge advocates protection of girl child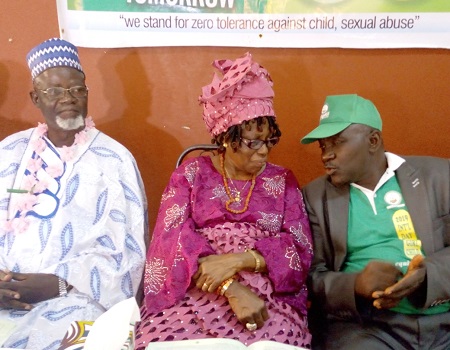 A former chief judge of Oyo state, Justice Bolajoko Adeniji (rtd), on Wednesday, advocated more robust policies towards the protection of the girl child in the country.
She also admonished Nigerian women to protect their homes and guide against broken marriages to further reduce the menace of sexual abuse of girls in society.
The former chief judge said this at a 2019 International Day of the Girl Child programme organised by the Mediation Conciliation and Human Rights Centre (MCHRC) in conjunction with the Child Growth Concern Initiative, held at the civic centre, Idi Ape, Ibadan.
Adeniji, who is the chairman of the Board of Trustees of MCHRC said government and other stakeholders needed to come up with programmes and policies that would protect the girl child from the societal vices.
She also tasked women to ensure proper protection of their female children and should not relegate them to the background.
Adeniji, who was the first female chief judge in Oyo state, noted that there was no limit to what the female child could achieve in the country.
ALSO READ: Sanwo-Olu's wife stresses importance of quality primary healthcare system
The executive director of the centre, Comrade Kehinde Akinyemi, raised the alarm over the increase in child sexual abuse cases in Nigeria.
He said the highest percentage of the incidents were unreported as the victims preferred to keep quiet instead of the society knowing about their problems.
He, however, noted that the safest way of preventing child sexual abuse was to report the cases by the victims as non-reporting caused more harm to society.
Speaking on the theme "empowering girl child for brighter tomorrow", Akinyemi said the programme was organised to draw the attention of the state government and other stakeholders to the plight of the girl child in the state.
He said the centre wanted to collaborate with the Oyo state government to set up a special task force for the reformation and reintegration of out of school children in the state.
He, however, appealed to the state governor, Seyi Makinde, to approve the establishment and full operation of family court, full implementation of child rights law in the state.
He also pleaded for capital punishment for offenders to serve as a deterrent to others who might be found guilty.