TREE days ago, she was just an Evangelist leading a flock of believers in Akure, the Ondo State capital. All that changed on Thursday as she went through a transformation.
Adorable, minty Naomi Moronke Silekunola stepped out of spinsterhood as she was given out by her parents and family members in Akure town, Ondo State to the Ooni of Ife, Oba Adeyeye Ogunwusi, Ojaja II as his brand new Olori (queen).
ALSO READ: Osun Tribunal: We reject Appeal Court clarifications — PDP
At the entrance of her husband's residence, the bride's feet were washed with water. To the Yoruba, this signifies the climax of Igbeyawo (marriage) ceremony. It is believed that this and other traditional rites she went through ushered her into a new world.
The new life is not just that of a wife, she is also the Yeyeluwa of the Kingdom of Oduduwa on which her husband reigns.
On the occasion of her wedding on Thursday, in Akure town, royalty fused with celebration. The sleepy ancient Yoruba town was thrown into a frenzy and celebration as she tied the wedding knot with the revered 'Oonirisha', Oba Ogunwusi.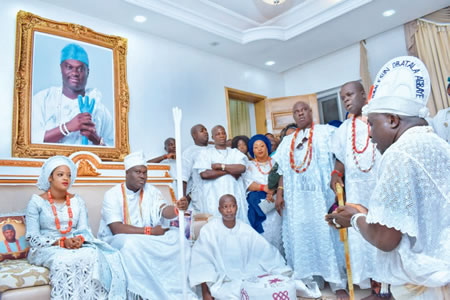 Although Oba Ogunwusi was not physically present at the Ondo occasion, the atmosphere was marked with sensation of royalty, colour and tradition.
Representing the Onirisha at the royal wedlock were members of the royal family as well as some traditional chiefs from Ile-Ife.
For the people of Ondo town as well as the Oluwaseyis (bride's family), Ooni's choice to take Evangelist Naomi as a wife was heartwarming, welcoming and exciting.
The new queen beamed with smiles as she stepped into the position of the Yeyeluwa.
Her joy knows no bounds just as her role expectation spans beyond what she probably could imagine.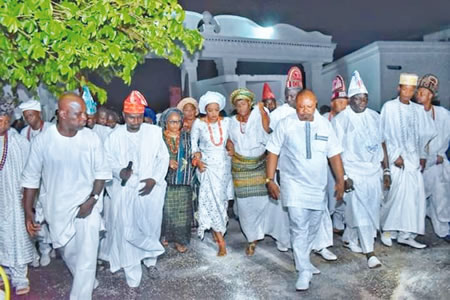 Born in Akure, the Ondo State capital some 25 years ago to the family of Mr. Kehinde and Pastor Funmilayo Oluwaseyi, Naomi attended Omotola Nursery and Primary School before proceeding to Akure Academy in Akure for her secondary education.
She later went to Adekunle Ajasin University, Akungba Akoko, where she was studying Social Studies.
She left the school to go into evangelism at the age of 18. The new Olori, who is the third child of the family, became a full time evangelist in October 2011. She is the Founder/President of HERALDS, a prophetic and an interdenominational ministry based in Akure.
The Ooni picked Naomi as wife more than a year after the former queen, Olori Wuraola, stepped out of her marriage with him. Ile-Ife went agog with jubilation as the wedding train entered the ancient city of Ile-Ife, Thursday night.
The ceremony held barely two days after the monarch celebrated his 44th birth anniversary in Ile-Ife amid fanfare which was climaxed with a lecture delivered by Dr Vincent Anibogu at the Oduduwa Hall, Obafemi Awolowo University (OAU), Ile-Ife, Osun State.
The Director, Media and Public Affairs to the Ooni, Comrade Moses Olafare said: "After undergoing traditional rites, Her Majesty, Olori Moronke Silekunola is now the new Yeyeluwa Oodua, the title exclusively reserved for the most senior wife of the Ooni of Ife."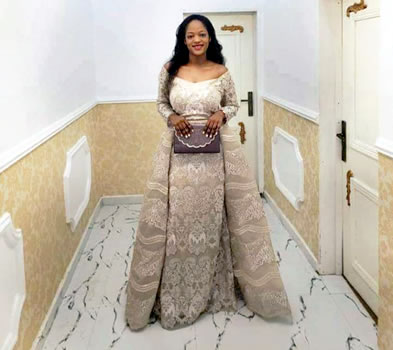 "The traditional wedding was held in Akure yesterday (Thursday). She was officially received at the palace last night after performing the necessary traditional marriage rites. She has moved in as the Yeyeluwa Oodua."