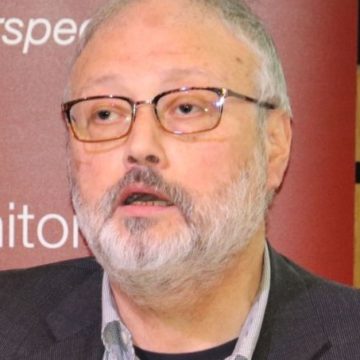 United States President Donald Trump joined European leaders on Saturday in pushing Saudi Arabia for more answers about Jamal Khashoggi after Riyadh changed its story and acknowledged that the journalist died more than two weeks ago at its consulate in Istanbul.
Saudi Arabia said early on Saturday that Khashoggi, a critic of the country's de facto ruler Crown Prince Mohammed bin Salman, had died in a fight inside the building.
Germany called that explanation "inadequate" and questioned whether countries should sell arms to Saudi Arabia, while France and the European Union urged an in-depth investigation to find out what happened to the Washington Post columnist after he entered the consulate on October 2 for documents for his marriage.
Turkish officials suspect Khashoggi, a Saudi national and US resident, was killed inside the consulate by a team of Saudi agents and his body cut up.
The Khashoggi case has caused international outrage and frayed political and business ties between Western powers and US ally Saudi Arabia, the world's No.1 oil exporter.
Asked during a trip to Nevada if he was satisfied that Saudi officials had been fired over Khashoggi's death, Trump said: "No, I am not satisfied until we find the answer. But it was a big first step, it was a good first step. But I want to get to the answer."
In an interview with the Washington Post, Trump said that "obviously there's been deception, and there have been lies."
ALSO READ: Best times to have sexz
Trump's comments about the Khashoggi incident in recent days have ranged from threatening Saudi Arabia with "very severe" consequences and warning of economic sanctions, to more conciliatory remarks in which he has played up the country's role as a US ally against Iran and Islamist militants, as well as a major purchaser of US arms.
He had earlier called the Saudi narrative of what happened to Khashoggi credible.
Riyadh provided no evidence on Saturday to support its account and made no mention of what had become of Khashoggi's body.