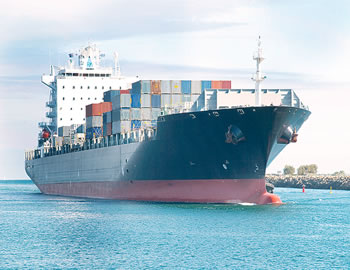 The Agriculture and Agro-Allied Group of the Lagos Chamber of Commerce and Industry (LCCI) has called for stricter issuance of phytosanitary certificates for export-bound agricultural produce.
Mr. Tunji Falade, Chairman of the group, made the call in an interview with the News Agency of Nigeria (NAN) in Lagos, against the backdrop of some agricultural products rejected by the European Union (EU).
NAN recalls that the EU between 2015 and 2016 rejected some 25 produce from Nigeria, including cocoa, sesame seeds, melon seeds, dried fish and meat.
Falade canvassed intensified collaboration between export regulatory agencies, organisations, exporters and farmers.
The chairman said the rejection of these commodities by the EU should not be seen as victimisation, but an opportunity to reposition Nigeria's export system.
"This issue has always been the trend over the years. It is not the first time it is happening.
"What we should be trying to do now is to ensure that we get this export issue right, in terms of all the standards involved.
"Right now, we have some agencies that are supposed to be involved in the regulation of this process.
"Apart from the Nigerian Export Promotion Council (NEPC), we have the Nigerian Agriculture Quarantine Services.
"All of these organisations and agencies really need to collaborate with exporters, farmers, agronomists and stakeholders to ensure that before the products leave the country, all the standards are met.
"The issuing of phytosanitary certificates to export-bound agricultural produce should be very strict,'' the LCCI official said.
Falade said the government was developing agriculture, and one of the areas to achieve this is to improve export of agricultural produce; and export of finished products as well.
He said the major challenge facing export regulations and development dwelt more on the methods of exportation, which were mainly in trickles and personal levels.
According to him, now that the Federal Government is serious about commercial exports, standards and regulations from the farm should be apt.
"We have not been doing export of agricultural products massively; we have been doing it in trickles and some people are doing it informally.
"Now that the government is serious about it, because that is about what will guarantee economic stability in the country.
"So, we really have to sit down to restrategise and ensure that these institutions collaborate with the stakeholders before shipment,'' he said.
On the effect of residues of pesticides on produce, Falade said it affected the soil composition and the eventual output of the produce, which boils down to regulations and collaborations.
"If there was adequate collaboration between agencies, before the produce leaves the shores of this country, they would have been discovered it, so that it will not leave in the first place.
"For instance, if farmer A discovers that this product cannot leave because of an issue, it will be easy for him to address it.
"During our last meeting, some organic farmers made a presentation on how to prevent rejection during export of agricultural produce by using organic fertilizer.
"It is natural; it is not the artificial and chemically-infested type that will affect the farm produce negatively, and in turn rejection at export point,'' he said.
Similarly, some experts in food processing also urged Nigerian food exporters to be competitive in the quality of produce for export, to avoid rejection by the foreign countries.
They gave the advice in separate interviews in Lagos on the background of the rejection of 67 processed and semi-processed Nigerian produce by the EU.
They said that apart from quality, they also had to focus on competitive pricing and packaging.
NAN reports that a breakdown of data from the European Commission Rapid Alert System showed that 42 Nigerian food imports were refused entry into EU countries in 2015 and another 25 in 2016.
According to reports, the rejected food items include brown and white beans, melon seeds, palm oil, mushrooms, bitter leaf, ugwu leaves, shelled groundnut, smoked catfish and crayfish.
Others are live snails, prawns, ginger, melon seeds, sesame seeds, peanut chips, dried meat and fish.
Dr Dele Oyeku, Director, Extension and Linkage, Federal Institute of Industrial Research Oshodi (FIRO), attributed the rejection to the high level of inorganic fertilizer present in some of the crops for export.
According to him, the presence of the inorganic fertilizer in such crops introduces unsafe elements into food.
Oyeku said that foods of that nature might not pass safety test for export.
Alhaji Rasak Osho, an exporter of food, said the rejection might be due to the fact that the food produce did not meet the stipulated international best standards.
Osho said: "There must be a reason for the refusal because they have stipulated standards that have to be met.
"Any intending exporters must know this before making any attempt, to export any consignment to foreign countries.
"The packaging also must carry all necessary information; it is not just about forwarding."
Osho said there was need for stakeholders to invest on capacity building, either within or outside the country for those exporters.
He said that doing so would help boost their understanding and exposure on international trading.
"What you need to know is to have a good knowledge of the conditions that guide the business you are venturing into before going into it.
"We should be competitive in price, quality and packaging. International politics and diplomacy cannot be ruled out," he said.
Alhaji Sanni Shehu, President, Miner Association of Nigeria (MAN), said the rejection was not a good development, particularly as the nation was trying to come out of recession.
Shehu noted that the rejection should have been avoided at a time the country badly needed foreign exchange, to run the economy.
He suggested that the way out was to bring standard laboratory that would be internationally recognised, to certify food before being exported out of the country.
The president said that NAPDAC should also be supported to upgrade their laboratory to international standard. (NAN)