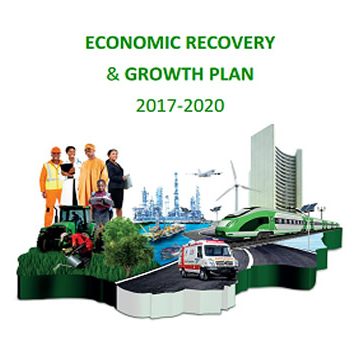 IN line with the aspirations of the Federal Government's Economic Recovery and Growth Plan (ERGP), the  Minister of Budget and National Planning, Senator Udoma Udo Udoma has revealed that the 2017 Nigeria Economic Summit Number 23 (NES#23), will focus on restoring and sustaining growth, investing in Nigerians, and building a globally competitive economy.
While unveiling the agenda for the summit on Tuesday in Lagos, Udoma said that with the launching of the ERGP, the theme of this year's NES#23, was linked to the implementation of the plan.
The plan according to him, seeks to achieve a highly diversified economy with an ambitious plan to attain a gross domestic product (GDP) growth of 3.5 per cent by 2018, 4.5 per cent by 2019 and 7 per cent growth by 2020.
The theme, he disclosed, is: "Opportunities, Productivity and Employment: Actualising the Economic Recovery and Growth Plan."
He said, "The implementation of the ERGP is critical to achieving the ambitious goals of this government to diversify the economy and attain a growth rate of 7 per cent growth of the GDP by 2020.
"The summit will elicit and adopt a solution-based approach in addressing the issues that will expand opportunities, tackle unemployment and improve productivity."
Scheduled to hold from October 10 to 12, 2017 at the Transcorp Hilton, Abuja, the summit according to Udoma, is structured into five key thematic pillars.
Pillar number one, "Think Nigeria," seeks to identify what proactive steps are required towards building a local content in the Nigerian economy.
Pillar two is, "Skills, Competencies & Capacity," which the minister explained will focus on the linkages between economic opportunities, productivity, skills and competencies and the right policies that can deliver in the core areas.
He further disclosed that at number three is "Access to Capital," which is concerned with how Nigerians can create and explore the strategic investment options, frameworks, models and business cases for unlocking the type of capital flows that create opportunities and jobs for Nigerians.
Pillar four is "Legislation," whereof the minister said, "We are going to examine what will be the impact of specific legislation identified by the National Assembly Business Roundtable (NASSBER) to create economic opportunities and jobs for Nigerians."
Pillar five, "Economic Inclusion," will focus on what tangible actions and collaborative efforts are required to deepen economic inclusion across Nigeria to unlock opportunities at the subnational level, reduce threats to national security and make the business case for a united Nigeria.