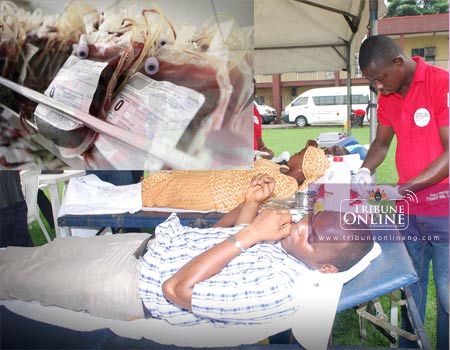 The Enugu State Government on Wednesday appealed to residents of the state to donate blood in order to ensure the success of its free maternal and child health programme.
Dr Okechukwu Ossai, the state Director, Public Health, said in an interview with the News Agency of Nigeria (NAN) in Enugu that availability of blood was critical to maternal care especially during delivery.
Ossai also said adequate blood was needed for emergency cases, especially in case of traffic accidents as the state was a major transit hub for passengers from across the country.
"We are going to sensitise members of the National Youth Service Corps and other youth organisations for them to see the need to donate blood and play their role in supporting the health system," he said.
The director said that the government had provided good storage facilities for blood in hospitals across the state.
"For now, we have adequate supply of blood which are in good condition in our hospital facilities."
"The government is also collaborating with the National Blood Transfusion Center, Enugu, which services the South-East, to increase its reservoir of blood through free donation," he said.
Ossai added: "Before you donate, the medical personnel must ensure you are healthy".
NAN reports that the World Health Organisations (WHO) has set June 14 as World Blood Donor Day.
The event was first commemorated in 2004 to raise awareness on the need for safe blood and to thank donors for their voluntary sacrifice.
The theme of this year's commemoration is: "Don't wait until Disaster Strikes. What can you do? Give blood. Give now. Give often".