Enugu Assembly passes 23 bills into law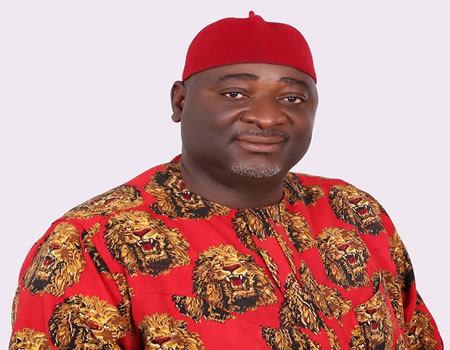 THE Enugu State House of Assembly on Tuesday said it has passed 23 out of 30 bills brought on the floor of the House into law. The House in the same period received and passed 35 resolutions and motions.
Speaker of the House, Honourable Edward Uchenna Ubosi, who made the disclosure in a valedictory speech to mark the end of the second session of the 6th Assembly which was first inaugurated June 8, 2015, said that they have made tremendous achievements.
"During the sessions, we made litany of achievements among which are 30 bills (22 executive bills and 8 member bills) out of which 23 bills were passed into law and 4 bills at various legislative stages," Ubosi disclosed.
The Speaker explained that some of the bills passed into law that have high impact on the citizens of the state among other things, the Investment and Human Development Authority Law, 2015; Private Partnership Law, 2016; the Land Use Charge Law, 2016; the Enugu State Registered Bonds Law, 2016; the Child Rights Law, 2016 and the Administration of Criminal Justice Law, 2017.
He also explained that the 35 motions and resolutions passed were timely and in quick response to the yearnings of the people of the state.
Ubosi used the opportunity to commend his colleagues for carrying out their oversight functions religiously with their various standing committees, pointing out that the house committees engaged in regular monitoring of the activities of the various MDAs to ensure that "government programmes were implemented and administered efficiently, effectively and in a manner consistent with legislative intent, practice and procedure."
Members who spoke on the successful end of the 2nd Session, said the House was able to perform because of the quality leadership of the House under Speaker, Ubosi and passed vote of confidence on him and other principal leaders of the House.
Hon. Joseph Agbo Ugwumba representing Enugu East Rural said that the bane of the country was good leadership and described Ubosi as a good coach that led a good team to victory.
Member representing Nsukka East, Chinedu Nwamba in supporting the vote of confidence  passed on Speaker Ubosi said that Enugu Assembly is ranked the best in the country because of the able leadership of the House by Ubosi whom he said is open and receptive.
In another development, the House approved the appointment of Okoro Livinus Ugwu as the new Auditor General of Enugu State.  The approval followed a letter to the House from the governor, Chief Ifeanyi Ugwuanyi through the Secretary to the State Government, Elder Gabriel Ajah.