Enugu Assembly passes 2018 budget bill into law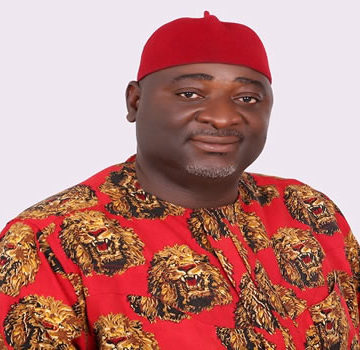 MEMBERS of the Enugu State House of Assembly on Tuesday passed the 2018 Budget bill of N103.6 billion into law as against N98.5 billion presented by Governor Ifeanyi Ugwuanyi in December, last year.
The passage of the appropriation bill was a sequel to the presentation of the report on the budget in a motion by the Leader of the Assembly, Ikechukwu Ezeugwu, and seconded by his deputy, Onyinye Ugwu.
Honourable Ezeugwu said the budget christened "Budget of Sustainable Economic Growth" had an increase of N5 billion as a result of a slight increase in the price of crude oil.
The Lawmaker explained that the extra N5 billion went to the Ministry of Works and Infrastructure increasing its allocation to N15 billion as against N10 billion earlier proposed.
The leader said that increase in the allocation was to accommodate the development of more rural roads in the state.
Honourable Ezeugwu noted that the overall reflections in the budget evidently showed that the state government had the interest and welfare of its people in mind.
According to him, "Our governor has sustained regular payment of salaries and on time. This apparent interest by the governor in paying his workers is happily reflected in this year's budget alongside the other numerous projects.
Ezeugwu said that N60.7 billion was earmarked for recurrent expenditure which indicated 62 per cent of the budget size while N42.8 billion was set aside for capital expenditure indicating 39 per cent of the total budget.
The Speaker of the Assembly, Edward Ubosi, commended his deputy, the Leader and the Chairman Assembly Committee on Appropriation for the good job they did in making sure the budget was passed into law.