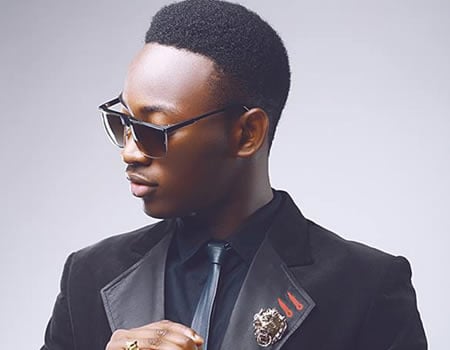 Embattled Nigerian singer, Dammy Krane has been released on bail after his arrest in Miami, United States six days ago.
The artiste was released from the Turner Guilford Knight correctional centre in Florida on Wednesday after a bail term was reached.
The pop singer, who was recently appointed a defence counsel, has been involved in a credit card theft cum fraud with an American private Jet company, Tapjets.
After his release on Wednesday, the Hypertek singer, who is still in the US, made a video apologising to his fans, friends and family for the impact the ugly incident has had on them.
Dammy Krane also tried to exonerate himself from all the 9-count charge in the video. He also thanked those who supported him while in detention.
He said: "First of all, I want to thank God and I want to use this medium to apologise to my family, my team and my fans."
Explaining further, he said, "You know I was arrested by the Miami PD for fraud. I do not do fraud and I do not partake in such activities. It just happened that the agent just booked my flight with fraudulent cards.
"My life is all about my music and that is all I'm about.
"I am sorry I got caught up in this mess. I assure all my fans it will never happen again.
"I want to thank everyone who stood by me in this period. May God continue to bless you and protect you all. Amen.
"And to my parents, I want to thank you for your undying love. Please keep supporting me. I have more music on the way. I promise I will make you proud. I love you so much. Thank you very much. Hold strong."
Meanwhile, the Tapjets, the American private jet company, has also revealed how it linked the singer to the crime.
?Head of Flight Safety and Security for Tapjets, Mr Konstantin, told an online source that, "He (Dammy Krane) uses Samsung Galaxy 7, and messages did not come from that phone.
?"?However, that same phone was used to place the online order with credit card that does not belong to him?.
"?Same phone was used to register multiple accounts trying to buy with different cards until one finally worked. However, names did not match to zip codes etc."
About his promoter's involvement, the company further revealed that Chukwuebuka had also used a different card to purchase flight ticket using another phone.
Konstatin in concluding said that they both tried the "total of five cards in an hour till one worked."
"We are 100 per cent confident that our app was on that phone and order was placed via T-Mobile network from cell tower located in Miami area.
"We have coordinates of cell tower and proof that they took a car from that area to Opalacka airport. That's where the arrest took place," he said.