Election should not be a do-or-die affair —Oseni
Senator Yakubu Oseni, who represents Kogi Central senatorial district in the National Assembly, is the chairman Senate Committee on ICT and Cyber Crimes. In this interview by OSARETIN OSADEBAMWEN, he speaks on the controversial Anti-Social Media bill in the National Assembly.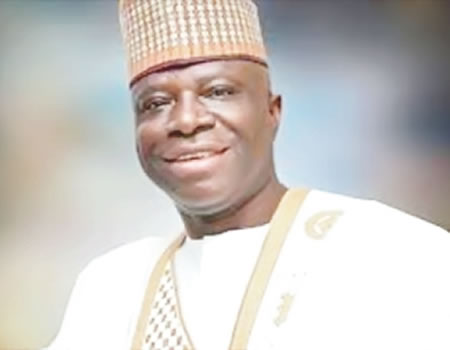 Considering the voting population in the rural areas, do you think the country is ripe for e-voting, being part of the electoral reform people are clamouring for? 
Electoral reform is possible and the lawmakers are interested in the reform. It is all about goodwill towards the development of the country. There is nothing in this world that is not possible. We should start from somewhere and those who cannot be carried along at the initial stage would eventually catch up with time. We cannot deny ourselves the opportunity to improve our national electoral process and make it better.
As the chairman of the Senate Committee on ICT and Cyber Crime, I want you to enlighten Nigerians on the difference in the Hate Speech Bill, Anti-Social Media Bill and the Cyber Crime Bill which are all before the Senate? 
There is nothing in those bills that should confuse anyone. I attended a gathering of lawyers on this public debate on the bill. One thing that I observed was that the public fears that it maybe tampering with the freedom of speech of Nigerians. But it is not so; nobody is after the freedom of a Nigerian to hold opinion and express same. But such a right to expression should not be abused to the extent that you trample on the rights of those seeking to live peacefully and thereby hurting them wrongly. That is not right and I do not think it is acceptable anywhere. If you look at those bills critically, you see that they will do us a lot of good as a nation. We must let off sentiments on anything we do if we want to move Nigeria forward.
Take, for instance, the Cyber Crime bill, you will agree that we tend to look the other way when some social, security vices started coming up. We usually handle such social risk of national dimension with levity. Our playing the ostrich does not help our situation. At the end of the day, it will overwhelm us and we will be spending huge resources in reversing it. You were in this country. Reflect on the issues of Boko Haram, kidnapping, herdsmen and other forms of banditry when they started. At their initial stages, they were not tackled head on. It got to a stage where it overwhelmed us. It was then we started spending huge resources in combating the social vices that undermined our personal and national security.
I want to tell Nigerians categorically that if cybercrime is not nipped in the bud now, if we allow it to fester, it will assume a wider and threatening dimension to our country and would be worst than all the social vices confronting the nation. Let me emphasise why it will be worse than the other vices. It is because it is more of a virtual crime that places its perpetrators and victims in almost invincible positions to one another. Because it confers some status of being invisible to the perpetrator, it can be tasking to detect and make arrest. So, we need enabling laws to prosecute this type of crimes to serve as deterrence to social deviants who are bent on fomenting trouble from very innocuous places.
On the issue of hate speech, the level of sentiments and biases expressed against each other is too much that it does not allow us to view issues or persons on their merit or who they are.
Most times, our biases on ethnicity, religion or race becloud our sense of judgment. In such a situation, we do not appreciate an individual because we have made up our mind that his or her religion or race is bad. I will give you an instance: Few months ago, there was a concocted marriage between President Muhammadu Buhari and his Minister of Humanitarian Affairs, Disaster Management and Development Affairs, Sadiya Umar Farouq. The social media was agog with invitation cards of all kinds, dates, venues etc. The wedding was all a lie after all.
Can you calculate the emotional damage that the falsehood caused all the parties, given the social media frenzy and falsehood that was peddled for days? What do you call that? That is a cyber crime. Many people erroneously believe that a cyber crime is only when money is extorted from people but anything that you do to harm another person through the internet is cyber crime. The social media harm on the president and one of his ministers will easily be accepted by those who do not like him but it can be their turn at some other time. Laws are meant to serve the common good and these laws will do same when passed. The three bills were not initiated to defend any particular person but the whole country.
Do you not think that the death penalty for hate speech is too severe as Nigerians are worried that this capital punishment should not have come at the age the world is advocating elimination of death penalty from statute books?
That bill has a long way but it has not been concluded, or has it? It has not been passed. We should be broad in our thinking. We should not pre-empt the outcome of the bill which is still before the Senate.
How will you describe the victory of the All Progressives Congress (APC) in the governorship election recently conducted in Kogi State?
The victory of the All Progressives Congress and its candidate in the election is a good one and for one thing, Kogi people voted a man of their choice, devoid of ethnic consideration. That, for me, is a good development.
Losers in the election have been advised to go to court. How assuring do you think this can be for them and politicians in general?
Sometimes, I pity the Independent National Electoral Commission (INEC) and the judiciary as institutions. In any contest, there must be a winner and losers. Here in our clime, since the inception of democracy, anybody that loses election will allege of malpractices and accuse the INEC of collusion with the other party to rig him or her out. I have rarely witnessed an election where someone loses and goes home. In fact, in my election, the candidate that came third went to court and would want the court to remove me and have him as my replacement. At the end of the matter, he lost. Yet, he said the judiciary sided with me. Can you beat that?
Why did you approach the court in the first place when you have no confidence in it? He lost, both at the polling booth and at the court. It is always like that. What we need to look at is the merit of a matter. In an election, only one winner will emerge. It is the same with the court because it will only rule in favour of a party to a case.
What is your counsel to politicians who believe that they must win at all cost?
My advice will not only go to the politicians alone but also to all Nigerians. The two major religions that we claim to profess: Christianity and Islam, teach us that power belongs to God and He alone chooses whom He gives power to. Faith is very important to both religions. If so, we should see the outcome of an election as the act of God. Whatever God gives you at a point in time is the best for you but, unfortunately, we are all practising the religions as they suit us.
If we practise our religion to the fullest, we should have the latitude of heart with faith in God to accept the outcome of an election whichever way it goes. As politicians, whenever we are going into any contest, we should prepare our minds that the outcome could be 50-50. You prepared to win but you do not know how prepared your opponent is. If eventually he wins and you lose, take it as an act of God and prepare for the next time and pray that God spare your life for you to witness the next contest and to participate and pray that God will make you to win. I think that is the best thing.