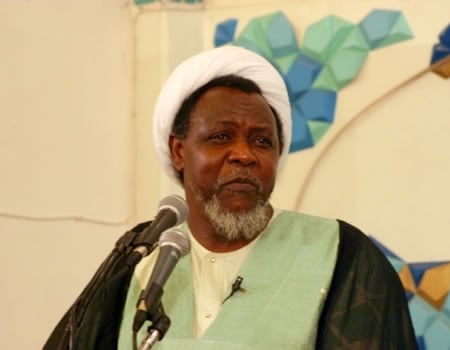 BANKS, schools and shops in the central area of Kaduna metropolis were temporarily under lock when the leader of the Islamic Movement of Nigeria (IMN), Sheikh Ibrahim El-Zakzaky and his wife Zeena were arraigned before a Kaduna court on Wednesday.
As early as 7 am it was gathered fierce looking mobile policemen were stationed in strategic areas of the metropolis.
Earlier, on Tuesday, the state police command had issued a statement calling on the citizens to go about their normal activities, while assuring that adequate security measures had been put in place to avert any possible break down of law and order.
It will be recalled that last time, the Shiite leader was arraigned in court, members of the Islamic movement engaged the police in a fierce battle which resulted in the death of a police officer.
ALSO READ: El-Zakzaky: We have provided adequate security ―Police
Meanwhile, the Shiite leader and his wife had been refused bail by the court.
Explaining the court refusal, Counsel to El-Zakzaky, Maxwell Kyon said that they have not lost hope. According to him, 'We are optimistic that on the next hearing, the bail application we filed would be granted because of our client health condition.
Solicitor General and Permanent Secretary Ministry of Justice Kaduna State, Chris Umar said that the case was adjourned because they were unable to serve the third accused, Sheikh Yakubu Yahaya Katsina and fourth, Dr Sanusi Abdulkadir Kano their summons.
The case was adjourned to August 2, 2018.