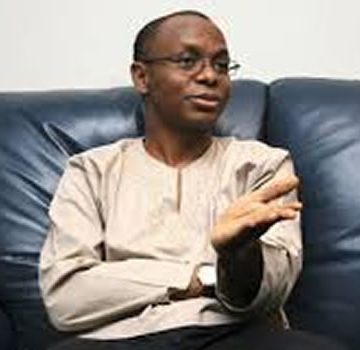 GOVERNOR Nasir El-Rufai of Kaduna State has ordered the supply of more Ready to Use Therapeutic Food (RUTF) for the treatment of malnourished children, an official said.
The Project Manager, Kaduna State Emergency Nutrition Action Plan, Mr Shehu Makarfi, made the plan known during an interaction with newsmen on the general overview of the project in Zaria, Kaduna State.
Makarfi said, "the order for additional supply of RUTF was due to fear of the shortage of the drug, which was likely to affect the intervention given by the state government."
He said the state government had mandated local governments to give coordinators of the programme N500,000 monthly for the activity but expressed regret that the fund was not being used judiciously.
"We called a meeting with health and nutrition officers in local government areas and her excellency, the wife of the governor, has read the riot act to them and anyone caught tampering with the N500,000 will be held responsible,'' he said".
He said some local governments needed to set up relevant structures in their Primary Healthcare Centres before the agency could intervene in their areas.
The News Agency of Nigeria (NAN) learnt that 12 to 14 sachets of RUTF and other supporting medicines can help a severely malnourished child within eight weeks of treatment to recover.
A mother, Aisha Isa, whose child suffered from severe acute malnutrition said the baby was recovering after taking 14 sachets of the RUTF for three weeks.