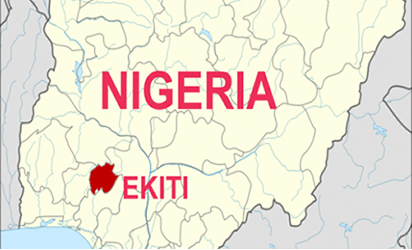 The Consul General, Mr. John Bray, stated this during a meeting with the Ekiti State Council of Traditional Rulers held in the palace of Ewi of Ado-Ekiti, Oba Rufus Adejugbe.
He was responding to the requests of the traditional rulers for a free, fair and credible election in a peaceful atmosphere.
The Chairman of the council and Oloye of Oye-Ekiti, Oba Oluwole Ademolaju, had asked the US to prevent vote-buying during the July 14 governorship poll in the state.
He urged the country to bring observers from all over the world to ensure each vote counted in the election.
Stating that the people of the state would resist manipulation in whatever form, the monarchs said the governorship poll would be a pointer to what is to come in the 2019 general elections.
His words:  "We want you to use your good office to bring monitors all over polling units.
ALSO READ: Ekiti 2018: Fayose, raises alarm, alleges plan by APC, INEC to rig election
"Security agencies must be above board during and after the elections.
ALSO READ: Ekiti 2018: Oni charges supporters to work for Fayemi's victory
"We want everybody to be carried along. We want reputable groups as monitors present at polling units, not people that will just be moving about."
Also speaking, Oba Adejugbe said the people would be happy if the most popular candidate won the election.
"We want peace and vote to count. If the most popular candidate won at the end of the day, nobody would raise a voice."
The Ogoga of Ikere-Ekiti, Oba Adejimi Alagbado, warned against the experience of 1983 election violence where many houses were burnt in the old Ondo State.
"We are concerned about safety in our domain, we don't want Ekiti to be a battleground. We want the choice of the people to emerge as governor in the election."
Responding, Bray promised that the US was committed to peace before, during and after the election.
He said, "We are on the side of the people. We are here to support a free, fair, credible and peaceful election.
"The eyes of the world will be on Ekiti on July 14. We would be here and we won't let you down."