Eight political parties participating in Saturday LG poll in Benue ―BSIEC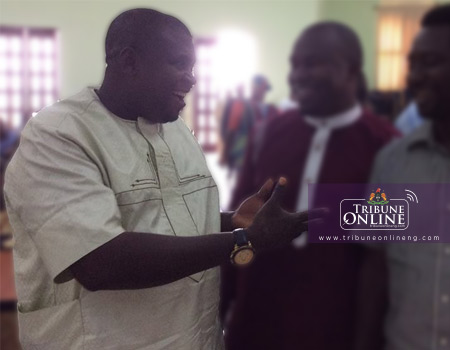 Eight political parties have been certified to participate in the forthcoming local government election slated for this Saturday in Benue state.
Chairman, Benue State Independent Electoral Commission BSIEC, Dr John Tsuwa disclosed this on Tuesday while briefing newsmen on the commission's preparation said that Modu Sherrif factional Peoples Democratic Party, PDP was recognized to participate in the election.
He added that the Sherriff PPD however fielded candidates in only six out of 23 local governments of the state.
According to BSIEC boss, "It is the Sherriff PDP that we recognized in the forthcoming council poll due to prevailing circumstance in the party."
Names of the parties participating are; All Progressive Congress (APC), Peoples Democratic Party (PDP), Accord, Labour Party, and Social Democratic Party (SDP).
Others include; Advance Congress of Democrat (ADP), National Nigerian Political Party (NNPP) and Citizens Popular Party (CPP).
He added that APC fielded candidates all the twenty-three (23) local governments, PDP only in six (6) local governments, Accord – one (1), Labour – three (3), CPP – one (1), NDP – one (1), SDP – one (1), NNPP – one (1), and Citizens Popular party – one (1).
Tsuwa further said that 11,400 ad hoc staff would be deployed for the poll, adding that both accreditation and voting would go on simultaneously and close by 3pm.
He added that all sensitive and insensitive materials have been procured and promised that they would be deployed to all the poling units latest by Friday night.