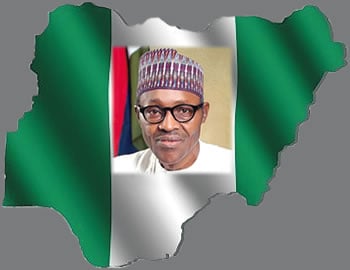 IT has been about 8 months since the Federal Government promised to review the import adjustment tax for imported starch which is targeted at encouraging local manufacturers of starch across the country.
Currently, importers of starch are charged 5 per cent to 10 per cent import duty, which still makes them sell starch at a very low price, compared to local manufacturers who are faced with many challenges in clouding infrastructure deficit and difficulty is sourcing raw materials, which makes them produce at a very high cost, thereby making their products more expensive than the imported starch.
At the Economic Recovery Growth Plan meeting (ERGP) which held between March and April this year, the local processors of starch asked the government to increase the import duty on imported starch to 40 per cent to 60 per cent to enable the local producers compete favorably.
Speaking with the Chairman of Harvest Feeds and Agro Processing, Goke Adeyemi, he said at the ERGP meeting in Abuja, the Federal Government promised starch processors that they would review the import adjustment tax on imported starch, but up till now, according to him, nothing has been done.
"So far we are still on promises, there were few updates from the Economic Recovery Growth Plan (ERGP) Focus Lab team that the procedures for doing the import adjustment tax has gone through several committees, the last one was what they called the Technical Tariff Committee (TTC), and they have made recommendations to the Federal Government, so it will increase import tax on imported starch, but so far, we have to gotten any concrete thing, but we are waiting and hopeful that in the course of time we will be able to get feedback from the government.
"The imported starch is dealing a very heavy blow on the locally produced starch, many of the industries have gone ahead to fill their pipeline with imported starch at the detriment of the locally produced starch, and that is negatively impacting, even in the economy recovery plan of the Federal Government, I think we need to act fast", he said.
Explaining further, Mr Adeyemi said "the issue is based on price, because the import tax on imported starch is low, it is between 5 percent to 10 per cent, the import starch sells at the market today between N140,000 to N150,000 per ton, however, the locally produced starch from cassava cannot sell at N150,000 per ton because of several things, because cassava, energy cost is very huge, we don't have energy, we have to buy diesel to run your generator, we pay staff, we cannot compete, so if we get the import adjustment to 40 per cent or 60 per cent which we are asking for, the imported starch can sell around N200,000 per ton, and we the local producers can still sell at N180,000 to N200,000 per ton, we are going to be competitive, so at that time, the users of starch will be forced to look inwards, but because of the price advantage of the imported starch, they always buy the imported starch, not because of quality, in terms of quality, we are better, but in terms of price, the imported starch is lower in Nigerian market than the locally produced starch".
He advised that the government should ensure that the import tax on starch is reviewed, because according to him, it is an economic decision that would grow the economy by encouraging farmers and processors.
"The government must not fail to act on this because if you have to protect the local industries against dumping that is currently happening, Nigeria is striving to become an industrialized nation, you cannot open us up to compete, when other countries have more competitive advantage than us, in terms of production capacity, in terms of agricultural practices, in terms of yield, in terms of economy, they have several advantages over us.
"So Nigeria government must protect the local industries and one of the ways to do that is to look for ways to make our product competitive, we have to satisfy the local market first before talking of exporting, the market in Nigeria is very huge, and we have not satisfied that market before looking at the exportation of our products. We have to look at how we can satisfy the 600,000 metric tons of starch that Nigeria needs every year, and the local producers, up till now cannot produce more than 100,000 metric tons per year, so we still have 500,000 metric tons that we can expand, we will create a lot of jobs and put enough money in the GDP, the economy will boom in that respect, so we need protection for local manufacturers", he noted.
Speaking on the factors that makes the local starch expensive, Mr Adeyemi said "one major factor that makes local starch expensive compared to the imported ones is Infrastructure, Argo-Processing companies are normally in the rural areas, we lack everything in the rural areas, there is no road, there is no power, there is no infrastructure in the rural areas, so, as a result, to move the farm products from the farmers to the processors even in the same rural area is difficult, so you have to pay very high price to move cassava tubers to the processors.
"Because there are no electricity in the rural areas, for example in my factory, I don't use power more than 10 hours in a day, and it's not stable, you don't run a factory that way, so we were forced to use generator, I power the factory with 1000KV generator which consumes an average of about 2000 liters of diesel everyday, that is huge, that is one aspect that makes the price of local starch high.
"Cassava so far is still grown at subsistence level, our government need to separate political decision and economic decision, so far, we do a lot of political decision, when they say a farmer should have one hectare, that is subsistence farming, it is not commercial, so it means that before I can mobilize the tubers I need in my factory everyday, at least 150 tons daily, then it means have to go to about 10 farms to mobilize the cassava I need per day, that is not economic, but if we have commercial farmers, where we can see a farmer having 200 hectares and above, then I can go to one farm and pick everything that I need".