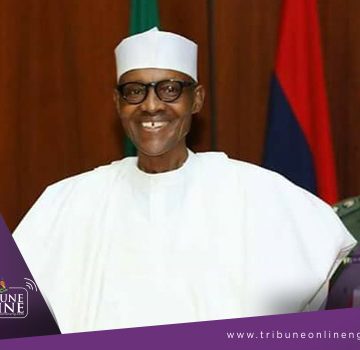 IN an apparent move to dispel reports of President Muhammadu Buhari suffering speech impairment, the Presidency has released an audio in which he felicitated with Nigerians on the occasion of the Eid-el-Fitr.
The Presidency had earlier published the message on Saturday but only released the audio version on Sunday to some radio stations including BBC Hausa Service.
The release of the audio followed a report by an online medium that Buhari was having difficulty speaking as a consequence of the drug administered to him.
The President spoke in Hausa in the audio, thanking Nigerians for their consistent prayers for his recovery.
Buhari, convalescing in the United Kingdom, as a result of his illness, left the country May 7, 2017.
In the message, he admonished citizens to avoid reckless statements while resolving to live in peace.
He said: "I am immensely grateful to God for his mercy in guiding us successfully to conclude another Ramadan fast. My greetings to all Nigerian Muslims and our brother Christians on the occasion of Eid-el-Fitr.
"May the lessons of Ramadan namely; piety, self-denial, prayers and generosity to the poor and needy be with us for all time.
"I, again, appeal to all Nigerians to avoid reckless statements or actions against our fellow countrymen.
"We should all resolve to live in peace and unity in our great country, which is the envy of many less endowed nations.
"Happy Eid-el-Fitr"