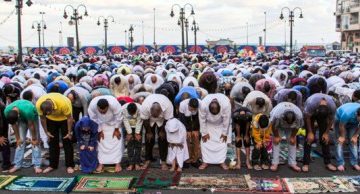 The Supreme Head of the Hausa-Fulani Community in Cross River, Alhaji Salisu Lawan, has advised Nigerians to live in peace and unity irrespective of their religious backgrounds.
Lawan told the News Agency of Nigeria in Calabar on Monday that it was only peace and unity that could guarantee justice and economic recovery for the country.
"I appeal to Nigerians, irrespective of their religious or ethnic backgrounds, to maintain peace and unity.
It is only when there is peace that we can experience progress in our economy.
"People should shun hate and inflammatory statements that can cause disunity among us,'' he said.
He added that all religions advocate peaceful coexistence, and in a peaceful atmosphere, nobody would think of harming one another.
"Our leaders should also encourage their followers to maintain peace and order,'' he said.
The community head commended Gov. Ben Ayade of Cross River for ensuring peaceful coexistence between the indigenes and non-indigenes in the state.
"I thank the governor for appointing one of us as the Special Adviser for non-indigenes, it is the first time we are having such an opportunity.
"My grandfather came to settle here before he gave birth to my father and my father lived and became the Serki before he died in 2011 and I inherited the Serki from him.
"All my siblings were born here in Calabar and we have been living peacefully with the indigenes, so there is no cause for quarrel,'' he said.
Source: NAN