Educating the youth in pain, agony
•Nigeria's story on International Day of Education
IMOLEAYO OYEDEYI and LUCKY UKPERI reports the state of education in the country and how the sector can be revitalised to meet the needs of the country and its people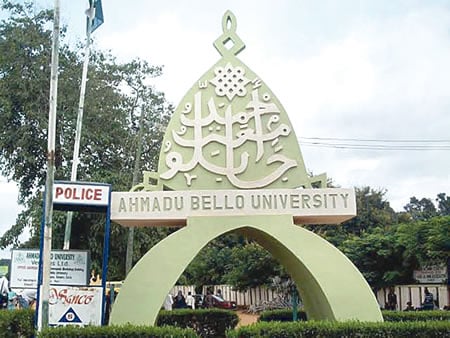 MARY, not real name, is an engineer. She graduated from LadokeAkintola University of Technology, Ogbomoso, Oyo State in Electrical/Electronics Engineering. But that academic journey, which ought to take her five years, took her about eight years to complete through no fault of hers. Mary, like other students of the university, were victims of governmental mindlessness and the chaos that education in Nigeria has become. She was all too happy to finally be freed of an ordeal some of her colleagues were not too fortunate to complete.
That simply is the sad story of education in Nigeria today.
On Friday, the world celebrated the International Day of Education. while other countries, especially the developed ones marked the day, there was no formal engagement by governments in Nigeria to suggest they understand the import of the day.
Apart from a few events spearheaded by organisations such as  Association of Women in Governance (AWIG), which organised a programme at  the MurtalaMuhammed Airport Schools, Ikeja, Lagos on the theme "Missing Opportunities: The High Cost of Not Educating Girls," to draw attention of the state, national governments  as well as global attention to the importance of educating the girl child,  nothing much was done to acknowledge the day or its importance to national development.
The theme for this year's celebration, according to the United Nations Education, Scientific and Cultural Organisation (UNESCO) is "Learning for people, planet, prosperity and peace." it provides the platform to interrogate the extent to which countries of the world, including Nigeria, have encapsulated the ideals, principles and policies on education as propagated by the United Nations, within a domesticated and localised educational system by the government and other stakeholders.
However, the day is hardly remembered to be highlighted by Nigeria's education stakeholders especially those saddled with the responsibility of managing Nigeria's educational goals. IDE is expected to be accorded national status in order for it to serve as day when the entire nation engages in critical review of the Nigeria's education system.
Nigeria's education and the learning paradigm
The education sector in Nigeria has often come under focus, due to the incessant frictions between government and teachers. Many factors have been identified by these critical stakeholders as militating against the Nigerian education system, a majority of which make learning almost impossible. While education stakeholders have referred to government's lack of commitment to education as seen by its low budgetary allocation to such an important sector of the nation, other crucial factors have also been highlighted.
Nigeria's education of crisis
Speaking with Sunday Tribune, the 32nd President of the General Conference of the United Nations Educational, Scientific and Cultural Organisation (UNESCO), Professor Michael Omolewa, identified brain drain, insecurity as problems impeding the growth of education in  Nigeria.
"One of the problems bedevilling education is brain drain where we teach students here; they graduate and go abroad for their postgraduate studies and never come back. So, all the investments that we have already made in them become the benefits of the foreign countries that are already rich in terms of skilled human resources. Meanwhile, often times, it is always our best brains here that are sent out to those countries.
"Two, in recent times, there have been travel ban against Nigerians while foreign students too have stopped coming to the country for schooling and vacation because of issues relating to insecurity, erosion of our cultural values and heritages which serves as vehicle of attractions for us. Meanwhile, education, in itself, has to be truly international for you to benefit from cultural diversities, facilities and opportunities offered from outside. So it should be you give and you are given back. But now, we are not receiving foreign students, we are the one going to their countries. So, there is no true exchange which is required for international education to thrive.'
"Thirdly, in terms of investment in education, we are now poorer than what we were in the past where you could come to UCH, for instance, and marvel at the facilities and quality of service you will meet. But go there now, you may not see functional facilities. And if you find one, there may not be electricity. Worst still, the several potholes on the road to the place might have deflated your tyres before getting there. The hospital ambulances will likely suffer the same fate. Lack of proper investment in education has left it in shambles, relegating it from the top where it used to be in the past to the ground it is now. And this has equally demoralized the spirit with which education was taken in the past," he explained.
Omolewa, an emeritus professor of adult education at the University of Ibadan, said lack of brain gain had caused more harm to the country's education now than before
"Now, the brain gain is no longer there because most lecturers who luckily find themselves in foreign countries just stay there and raise their families. They don't come back to the country like those days. We are really missing the brain gain and losing through the brain drain which translate into loss for us at both ends,' he added.
"Meanwhile, you will recall that in those days, we used to take pride in selling our culture and this gave us huge respect in global parlance. But now, we have lost our cultural heritage, national identity and consciousness, because even our children can't even speak our language anymore. It has also negatively impacted international education from our endpoint because for us to have a quality international education, there must be equality in terms of give and take."
The education historian, who remains a permanent delegate and ambassador of Nigeria to UNESCO, further noted that Nigeria's inability to catch up with the fast pace of technology has drastically affected the state of education in the country.
"Education is supposed to be productive and address problems but regrettably, non-conversant with modern technology has made learning tedious while under-employment of Nigerian graduates has stripped education of its value, relevance and dignity. In fact, most graduates of Nigerian institutions earn below the minimum wage while roadside mechanics, motorcyclists and other menial workers earn big and even end up employing some of the graduates as staff for their ventures.
Students no longer interested in reading
According to Omolewa, "there is a huge drop in the reading culture because Nigerian students no longer have interest in reading. The devaluation of education in the country has made everybody to be chasing after money not knowing that education involves dedication and less-commitment to material things. In those days, you have huge honour when you are degree holders. But now, it's different as even graduates now ride motorbikes.
Asked how education can be improved in the country, Omolewa urged government at all levels to seek and call for partnership with private individuals, bodies and companies because the problems confronting the Nigerian education sector is beyond government.
"Government does not have all the skills, the expertise and experience needed to refurbish the failing system. The role of the government is just to facilitate and network with the private sector to get adequate funds, ideas and concepts for the advancement of education. The government should bring in the teachers, the parents and others and not monopolize the decision-making of education in the country because the time when a government can just legislate on education is gone. The private sector stakeholders know what the government doesn't know," he added.
While also commenting on the state of education in the country, the immediate past President of the Nigerian Union of Teachers (NUT), Comrade LugbaOlukoya urged Nigerian leaders "to be honest and sincere in providing qualitative education. Today, education is being seen as a status symbol. You will recall that in 1960s, schools used to be mediums where children of the poor, children of the most powerful and business guru meet, interact and engage in academic competition. Today, it is not like that as we now have school for the extremely rich, the medium and public education which our leaders ought to provide as a social service is now being regarded as an avenue for the downtrodden children.
"In view of this international day of education commemoration, all our leaders and political office holders should take public education seriously and advance it through adequate funding; enough of politicking. Our leaders are products of public education and as such, they should see education as a golden legacy that they can bequeath to their offspring. They should be very sincere.  From time to time, our leaders should review the goals of education.'
" Before, we used to have functional Parents and Teachers association, but today, in some of our schools what we have is parents' forum. Can you clap with one hand? Can a school exist functionally and successfully without the active participation of both teachers and students? Sadly, parents are playing politics with the future of their children.
"Nigerian leaders are product of public education; they should allow their children and grandchildren to partake in public education as a matter of policy. They should demonstrate the Jakande's style who withdrew all his children from private school to public schools when he became a governor in 1979. He justified this action with the fact that if you are operating a restaurant and asking people to come and buy food, but when your children want to eat, you take them elsewhere, something is wrong with you."
Obsolete curricula
The Nigerian education system, especially at secondary and tertiary levels, is now more associated with crisis. In the past few years, there had been hardly any year that the sector did not record major crises. Professor Monica Odinka of the Institute of Education, University of Ibadan, while speaking with Sunday Tribune, explained that one of the major causes of crises in the country's education sector  is that of curriculum.
"Our curriculum needs to be re-worked for it to meet the realities of this time," she said.  Curriculum change is needed to reverse the situation where we have more of theoretical-based than practical-based education which does not augur well for the education sector and by extension the society. According to Odinka, "the needs of the society should be used to develop curriculum that would meet such needs."
Odinka frowned on the idea of alternative to important and key science subjects in the Nigerian curriculum, a situation that is an aberration because in the real world, according to her, "there is no alternative to well-equipped laboratories for students to learn practically and do same in their examinations."
She made reference to the early days when there was healthy competition among the educational institutions as well as students. There was no acrimony between those who attended technical colleges and regular colleges as both had their purpose in the society. Then, students moved from secondary schools after their JSS three examinations to technical colleges to learn skills that would also be examined and certified  and would contribute to the manpower needs.
"The unhealthy competition between graduates of polytechnics and universities would be addressed by making everyone to go to their areas of strength because both are meant to be complementary. While the polytechnic specialises in the technical aspects of development, the university is expected to provide the critical and rigorous thinking that elicits ideas that could be make practical by those in the polytechnics," she explained.
Early childhood education and the out of school children phenomenon
Odinkaemphasised the centrality of early childhood education in the relationship between education and learning paradigm. Sadly, she stated, Nigeria has one in every five out-of-school children in the world. The UNICEF states that 10.5 million children aged 5 to 14 do not have access to basic education in Nigeria. The UN education body revealed that just 61 per cent of children of 6-11 years attend primary school regularly while only 35.6 per cent of children aged 36-59 months receive early childhood education.
"The failure of the early childhood and primary education spells doom for any society because these are the foundation of every educational plans or goals,." she said, advocating fee payment in the tertiary institutions and advising government to consider giving out loans to students who desire higher education  to enable the it  to focus on the provision of basic education to the citizenry.
Teachers' quality and learning for life
Teachers' qualifications play an important role in the extent the aims and goals of education can be attained in every society because learning is facilitated by them. Professor Josiah Ajiboye, the Registrar/Chief Executive of Teachers Registration Council of Nigeria (TRCN), who spoke to Sunday Tribuneemphasised the essence of teachers' quality as the key to learning that would impact man and his society positively. He noted that the TRCN is at the vanguard of professionalising teaching "because teachers are the drivers of learning and the competence of teachers needed to be ascertained for needed trainings in areas where there are deficiencies. A lot of arguments have greeted the TRCN insistence that teachers who are not certified and registered by it should not teach especially when there exists a wide deficit in the number of teachers in the nation's many schools."
Corroborating the views Ajoboye on the need for quality teaching staff,  a senior lecturer in the Department of History and Strategic Studies of the University of Lagos (UNILAG), Paul Osinfodunrin,  while speaking with Sunday Tribune, blamed the falling standard of education on insufficiency of qualified teachers, non-motivation of the few qualified teachers available and dearth of requisite infrastructure.
"There are so many people who are in the system but shouldn't be there. Many of them are in the system not because they are qualified but because there are no jobs in the country.
"At the primary school level, for instance, there are so many unqualified teachers and this is the foundation. And once this is faulty, it will affect whatever anyone will build on it either at the secondary or university level," he said, urging government at all levels to "retain people as well as engage the services of those that are qualified and who have huge interest and expertise in imparting knowledge."
"It is one thing to be qualified and know your onions in a particular field; it is another thing to ably impart what you know to others. Many of our teachers even those in the universities face this problem of imparting the knowledge they have acquired into others," he added.
Speaking further, Osinfodunrin noted that while qualified teachers is central to the delivery of quality education in Nigeria, the motivation of the staff is also paramount for them to give their best.
"Nigerian teachers at all levels are one of the lowest paid in the world. Teachers have responsibilities and also want to make ends meet, but if they are not well motivated, they certainly can't deliver result even at the tertiary level because there are so many lecturers who find it increasingly hard to make ends meet just because their salaries can't take them home.
"More so, the government can equally provide welfare packages like good housing at cheaper rates that will be accessible to the teachers. This will reduce the amount they pay to shylock landlords. They can also improve the transportation system especially with adequate provision of rails especially for teachers in Lagos," he said.
Like Professor, Omolewa, Osinfodunrin drew attention to lack of necessary facilities and aids for effective teaching and learning  in most Nigerian campuses. He observed that Nigerian students are versed and conversant with modern technological devices but just don't have them on their campuses to aid their learning.
"You need good infrastructure to be able to impart knowledge. Also, there is lack of effective teaching aids. There are new technological devices that now make it easy to impart knowledge but sadly these devices are not available. In fact, there is no internet connection in most classrooms of Nigerian universities."
Recalling his experience in other countries, where education is accorded topmost priority, Osinfodunrin said the situation in Nigeria is undesirable and un-conducive for learning.
"My wide travelling experience has made me to know that at foreign universities, the highest number of students you will find in a class is probably 20 to 25. Imagine the teacher-student ratio.
"But at our universities in Nigeria, you can have close to 200 or 300 students in a class. How can a teacher effectively deliver in such kind of circumstance? Sometimes the students don't go to class because they know that if they do, they might possibly have nowhere to sit other than to stand around," he posited.
How successive government have defaced education in Nigeria
On his own part,  ProfessorOladipoAjiboye, head, Department of Linguistics, African and Asian studies, University of Lagos, blamed of the terrible state of education on government, parents and the students.
Ajiboye, speaking with Sunday Tribune, said the state of education in the country is a reflection of the lackadaisical attitude and policies of successive governments in Nigeria, stressing that every government in the country has effected its own policies on education, but regrettably, some of these policies are poorly implemented while others have proven to be just not suitable for the Nigerian system and structure.
"There have always been policies for education, either from the military government or the civilian. In fact, there is arguably no government that hasn't put something in place as far as education is concerned. What has been the problem is adequate implementation of the policies, "he said.
Nigerian governments, he said, have failed serially to abide by the United Nations' stipulation that education must take 26 per cent of countries' yearly budgets to develop. But according to Ajiboye, sadly enough, only the military governments in Nigeria were able to attain half of the stipulated budgetary percentage for education. "So no matter how effectively designed a government policy might be, if the money that will fund its implementation is not adequately budgeted annually, only little will be achieved", he stated.
He noted that the Nigerian governments have consistently failed in the area of training of needed manpower and infrastructure to develop a qualitative education structure for the country.
"As we speak, go to most of our universities, secondary and primary schools, you will see dilapidated buildings, aging laboratories with no equipment and poorly trained teachers.
"In my village in Kwara State, there is a primary school and a secondary school which we struggled to build through communal efforts. All that we required from the government is to provide teachers. But the last information that I got from the schools is that there is only one permanent teacher aside the principal and vice principal while the rest are corps members. And these are the students that will write WASC and other examinations," he said.
According to him, while many parents want their children to have qualitative education, not many of them can afford such schools where they assumed qualitative education are delivered.
He noted that in spite of the huge patronage that the private schools now enjoy due to the decrepit state of most public schools, not all of them have qualified teachers and conducive environment for learning.
"Many of these private secondary schools are labelled international schools, but virtually all of them are glorified primary schools because of their dilapidated structures. Many of them operate from uncompleted buildings, yet the government grants them operational licences," he lamented, calling for a general overhaul of the country's education architecture to engender growth and training of quality human capital for the development of the nation.