Edo, Ondo primaries: APC ready with membership registers —Isa-Onilu
…Parties in Ondo to comply with INEC's directives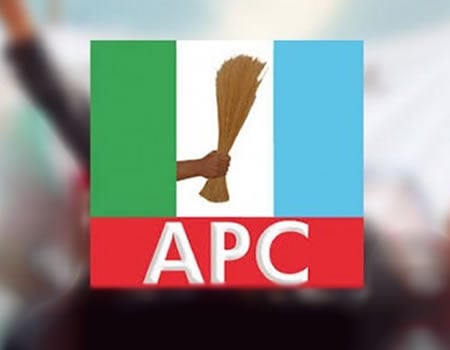 National Publicity Secretary of the All Progressives Congress (APC), Alhaji Lanre Isa-Onilu, has disclosed that the membership registers of the party for Edo and Ondo states are intact and current.
The Independent National Electoral Commission (INEC) had told political parties wishing to conduct direct primaries in the governorship elections in the two states to submit such registers as a precondition.
Speaking to Sunday Tribune on Saturday, Isa-Onilu said the party was yet to submit the registers to INEC but it would do so at the appropriate time.
"Membership register is not such a big deal. Any political party worth its name must have a comprehensive register of its members," he stated.
Isa-Onilu further explained that the decision to conduct direct primaries with authentic membership registers was a joint decision of stakeholders at a virtual conference with INEC.
…Parties in Ondo to comply with INEC's directives
Following the call by the Independent National Electoral Commission (INEC) to political parties desirous of using either the direct or indirect primary method to determine candidates for the forthcoming governorship elections in Edo and Ondo states to avail it their membership registers or delegates' lists, political parties in Ondo State have shown their readiness to comply with this directive.
Speaking on the development, the All Progressives Congress (APC) in the state said the list would be made available within the specified date.
Publicity Secretary of the party in the state, Alex Kalejaye, said it was the duty of the national secretariat to forward the list to INEC.
According to him, the list of all members of the party in the state is with the national secretariat of the party, adding, however, that the national body of the party could liaise with the state chapter, if there is need to update the membership list in the state.
"This will allow the harmonisation of the list and ensure that fictitious names are not injected into the list and to ensure due diligence," he said.
Also, the Social Democratic Party (SDP) says though the party has not released the guidelines to be used in picking its candidate for the election, it is ready.
Acting Secretary of the party in the state, Prince Ebenezer Adeniyan, said three options were available for the party in choosing its candidate for the governorship election.
He said the options included consensus, delegate method or direct primaries, but maintained that the national secretariat of the party had not determined or communicated the means of primaries to be adopted.
The Peoples Democratic Party (PDP) also said it would be ready to submit its membership list to INEC.
Its Director of Publicity, Zadock Akintoye, said: "since this is within the purview of the law guiding the election, the party will present its membership list in the state to INEC within the specified date."
YOU SHOULD NOT MISS THESE HEADLINES FROM NIGERIAN TRIBUNE
Buy and read digital replicas of your TRIBUNE titles by subscribing through E-VENDING
BREAKING: No Fresh Probe Of Adesina ―AfDB Board Rules
The Bureau of the Board of Governors of African Development Bank (AfDB) on Thursday foreclosed the possibility of reopening the probe of the bank's President, Dr Akinwumi Adesina. At a meeting, the body declared that an independent investigation was not required as demanded the United States of America… Read full story
NCDC Releases New Guidelines On COVID-19 Patients' Treatment, Discharge
The Nigeria Centre for Disease Control (NCDC) on Thursday announced a new case management guidelines for the treatment and discharge of COVID-19 pandemic patients. Its Director-General, Dr Chikwe Ihekweazu, made this known at the Presidential Task Force on COVID-19 (PTF) media briefing in Abuja… Read full story
UN Puts Nigeria's Electricity Access Rate At 57%
No fewer than 110.7 million Nigerians out of a 195.8 million estimated population had access to electricity as of 2018, according to the latest global energy progress report. This represents a 57 per cent national electricity access rate compared with the global average of 90 per cent, says the report launched at the… Read full story
Akinwumi Adesina And AfDB
AFTER the Ethics Committee of the African Development Bank (AfDB) had returned a 'not guilty' verdict on the bank's president, Dr. Akinwumi Adesina, who had been accused by a group of whistleblowers of approving certain appointments and contracts that were in breach of the financial institution's statutory and… Read full story
COVID-19: Nigeria Records 350 New Cases, Total Now 11,516
The Nigeria Centre for Disease Control (NCDC) has confirmed 350 new cases of COVID-19 in the country, bringing the total number of confirmed cases to 11,516. The centre disclosed this on Tuesday night via its… Read full story
COVID-19: African Nations Get $9.8bn As IMF Supports 66 Countries With $23bn
The International Monetary Fund (IMF) has provided over $23 billion in emergency financial assistance and debt relief to 66 member countries facing the economic impact of the coronavirus pandemic. According to information sourced from IMF's website on Thursday, sub-Saharan Africa got the highest support of $9.81 billion… Read full story
Osun Relaxes Curfew, Now 9pm To 5am
The governor of Osun State, Mr Adegboyega Oyetola, on Thursday, announced a new set of guidelines that would guide the second phase of the gradual reopening of the state's economy, following the lockdown imposed by the government in the wake of the COVID-19 pandemic… Read full story
COVID-19: Nigeria Experiencing Steady Rise In Maternal, Child Mortality ― PTF
The Presidential Task Force (PTF) on COVID-19, on Thursday, lamented that the country is experiencing a steady rise in maternal and child mortality as a result of disrupted essential services, due to the COVID-19 pandemic… Read full story
Through Facebook, Three Brothers Kidnap, Murder 55-Yr-Old Mother Of Five Children
Three brothers of one Emmanuel family, Johnson, Gideon and Success, have been arrested by the police for the kidnap and murder of one Mrs Janet Ogbonnaya. One of the three brothers, Johnson Emmanuel, had lured the woman, a mother of five children, via Facebook from her Gwagwalada home where they allegedly… Read full story
Police Give Account Of How 21 People Were Killed In 2 LGs In Zamfara
Zamfara State police command has said 21 people were killed in attacks carried out in two local government areas of the state. This was contained in a statement signed by the police image-maker… Read full story