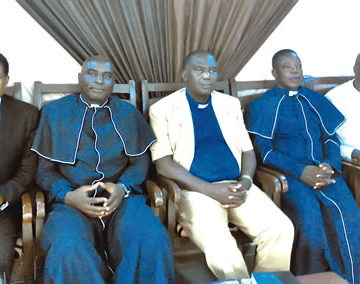 Former President, Evangelical Church Winning All (ECWA), International, Reverend Anthony Aderinto, has appealed to pastors and members of the church to be careful how they handle the issue of transfer of leaders in the church.
He reiterated this in his goodwill message, last Saturday at the 20th anniversary of the ECWA, Ibadan District Church Council (DCC), with the theme A Generation that Praise God in a Corrupt World, held at the ECWA premises, Challenge, Ibadan.
Farinto encouraged pastors of the church to always receive the news of transfer with joy and not with sentiments, as he described most transfers as God-ordained.
He said: "Do not reject any pastor who is sent to you; who knows whether he is the one God is going to use to bring joy and breakthroughs to your lives.
"Do not look for transfer, go to wherever you are asked to go. Do not seek after positions; rather, focus on the work of Him, who has called you. The one who sent you knows how to meet your needs. Wait for your time," he said.
He applauded the women of the Ibadan DCC for their support and their commitment to the activities of the church, just as he challenged the men to brace up.
ECWA vice-president, Reverend John Aina, in his address, appreciated those who made themselves available to making the dream of creating the Ibadan DCC a reality and encouraged the DCC members not to rest on their oars, noting that its growth and expansion would depend to a large extent on their commitment, dedication, prayers, and unity of purpose.
Also speaking, Ibadan DCC chairman, Reverend Victor Akanmu, thanked God for His faithfulness and mercy over the entire DCC in the last 20 years, and, on behalf the executives, appreciated the efforts of the founding fathers, who God used to create the DCC.
The guest speaker, Reverend Major John Olukomogbon, speaking on the theme of the anniversary, said there was no work of God without oppositions, difficulties and persecutions, and admonished members to consider their ways and be strengthened in their faith.
Chairman, Planning Committee, Pastor Samuel Adekunle, said 20 years was significant, hence the need for a joint programme in the DCC.
He appreciated the committee for their commitment, financial contributions and selfless service.