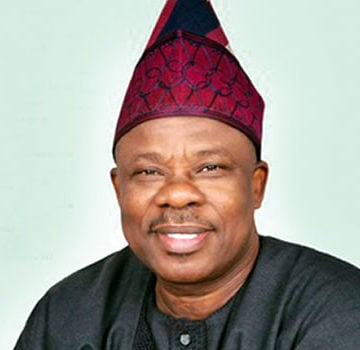 THE Governor of Ogun State, Senator Ibikunle Amosun, on Tuesday, said that his administration would take Ogun, the Gateway State, beyond the shores of Nigeria in terms of economic development.
He noted that the achievements so far recorded by his government would be consolidated upon for accelerated development in the overall interest of not only the State but Nigeria and Africa in general.
Amosun made this known while addressing newsmen on the 2018 Investors Forum with the theme "Consolidating the gains, accelerating growth", at the MITROS Hall, Gateway Annex, Abeokuta.
The governor explained that 75 per cent of Foreign Direct Investment that came to Nigeria in 2016 and 2017 were domiciled in the state.
He added that 304 industries had berthed in the State since 2012 with some investing in between $50m and excess of $200m.
Amosun said that his administration which is less than 15 months would leave the state better and bigger than it was met.
"There is no day that we do not receive a request from investors and we are ready to partner with them. As we are exiting in 2019, we are leaving behind a system driven environment and anyone that is taking over from me would only consolidate on the works we have done.
"Before we leave, people will not believe that this is Ogun State. We are encouraging more investors to come and partner with us. We have changed the face of the State and many people are identifying with the State.
"This is the reason why the World Bank is supporting us with the whopping sum of $350m. Also, we are getting assistance from DFID. They are happy with what is happening in the State," he added.
The Forum slated to hold between March 20-21 according to the governor would be declared open by the Vice President, Professor Yemi Osinbajo.
Speaking on the Forum, the State Commissioners for Commerce and Industry, Bimbo Ashiru and Budget and Planning, Ms. Adenrele Adesina, explained that a lot of successes had been recorded since the Forum started four years ago.
---
---