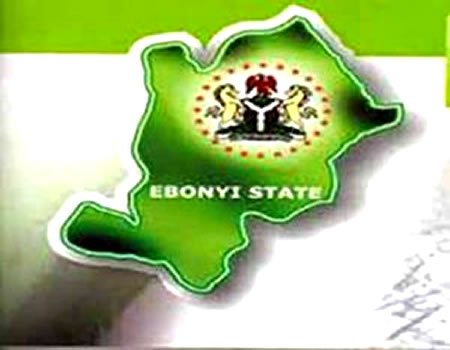 EBONYI state government said it would empower three Hundred persons involved in the Industrial Training Fund (ITF) with grant to establish their different businesses.
The commissioner for Economic empowerment and job creation, Uchenna Orji, disclosed this to journalists during an assessment visit to the ITF in Abakaliki.
According to him, the government's support would complement the assistance from the ITF as the trainees also have the chance of expanding their businesses by accessing the state government's N4billion empowerment scheme.
ALSO READ: Fresh battles for PDP's presidential aspirants
"The trainees would be issued certificates at the end of the training and the certificates would generate funds for them to establish their various businesses ventures.
"I commend the ITF for ensuring the training of over 300 Ebonyi citizens in catering services and event managements, metal fabrications, tiling among others.
He noted that the ITF has become a household name in the state but had excelled tremendously under the Governor David Umahi led administration which has empowerment and job creation as a cardinal policy.
"The ITF has demonstrated its unbridled love for the state by inaugurating its south ease zonal office in the state with the governor determined to raise the per capital income of its citizens to an appreciable level," he said.
The ITF Area Manager in Abakaliki, Mrs Ifeyinwa Osagie said that the programme earmarked five centers for catering and events management across Abakaliki including other centers for other vocations.
"It is pertinent to note that the programme started on August 8, 2018 and would last for three months.
She noted that its aim is to impact entrepreneurship skills in the trainees to start their businesses and announced that the trainees in the metal and fabrication centre have started delivering services to the people.
The main Caterer and Tutor for the Catering and Events Management center, Mrs Chika Aluu said that after the training, the trainees would not depend on their families for sustenance.
Miss Ogechi Okpani, one of the trainees said that she can now effectively prepare several local and foreign delicacies and had learnt the complexities involved in catering services.