Duncan Mighty must pay back my money—Appyday
Norway-based Nigerian artiste, Daniel Okafor popularly known as Appyday started his journey into the entertainment industry as a gospel singer and actor, featuring in a number of Nollywood movies and Soap Operas, before he called it quits and relocated to Norway. Having established himself in Norway, he reached out to Nigerian singer, Duncan Mighty for a collaboration that did not end well with both parties as they have been throwing shades at each other over the deal. SEGUN ADEBAYO reached out to Appyday and Duncan in this interview and presents excerpts of the interactive sessions.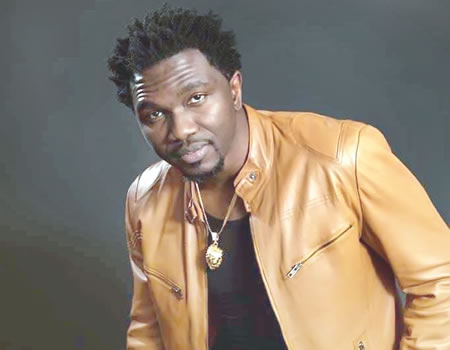 What exactly led you into music and how has it been since the first day you grabbed a microphone?
Music for me started from childhood. I did not know I will be singing professionally today, because for me, it was a hobby.  I enjoyed music and I loved music as a child. So, I fell in love with the microphone as a young boy. I was always singing in the shower. Music was fun to me as a young boy and I enjoy doing what I love doing because it is about passion.
How did your career start and what was the first step you took to actualise your dream?
My music career started in Nigeria and I started as a gospel singer. People who knew me back then knew that I started my music from church. I started from the choir [Church choir]. Eventually, I decided to make my own album, after leaving the church choir and the youth choir. My music career started in Nigeria. I think I had done two or three albums, more than that, in Nigeria as a gospel artiste. Then I was singing with artistes like America Thunder. I have videos on Youtube with that name back in Nigeria.
You already had more than three albums in Nigeria before you decided to relocate to Norway. Why did you choose Norway and not any other parts of Europe where Nigerian musicians are making it big?
One of the popular songs I did then as a gospel artiste was a. A church Igbo song, I was talking about Holy Ghost fire, a common song. You know, in Nigeria and most parts of Africa, there is definitely a sector, it is very common, this talking about enemies wanting to attack you or fight you, witches and wizards wanting to stop you or kill you. So, Holy Ghost fire was very popular in the churches. Talking about what took me to Norway- Norway is not popular like America, London, China. It is not one of those countries you see in the movies. It is not one of those countries you hear about every day. It is not really popular but it is rated the best country to live in the world. Its economy is wonderful, very stable, the environment is great. The population of the country is about five million. So, it is a lot of land, a lot of free space; a lot of everything, and then, the welfare system is also very good. There is free education in Norway to the university level, at the Master's level you get paid. You are paid while studying your Master in Norway. You get paid by the government because they see it as a job.  I chose Norway because I thought it is good. It is just where I want to live.
How big was your career in Nigeria before you left for Norway?
Yes, my career keeps rising. Before I came to Norway, I was part of Nollywood. I got filmed on TV and acting. Those that remember back then in 1999/2000, there was this soap opera on TV showing on AIT and NBI in Lagos. It was a show that everybody accepted and it was popular. Before Superstory came on TV, it was Royal Tears that was very popular. So, I got fame from the soap back then as an actor. Moving into music, I came to Norway and I got famous from being part of the Norway Got Talent (NGT). However, when I came to Norway, I did not start with music immediately. I spent about two years trying to get established, to know the people, to know the system, who come from different reliable fields. I had to start learning the language and trying to speak it well. So, I got to learn the language from the people. I put the music on hold until I could speak the language properly. My first single when I settled down was Okro soup. If you have lived abroad as a Nigerian, the things you miss from home are the food, weather and family. It talked about how much I missed the soup back home. It became very popular. I was performing the song in a place but I didn't know that one of the directors of the NGT was in the audience. After my performance, they walked up to me and asked me to participate in the TV show. I was one of the very few Africans at the show. There were about 2000 participants from within and outside Norway. I did very well and I went as far as reaching the semi finals. It was after the show that I began to think about bringing my music home. I always thought that even if I was doing fine in my career in Norway, people need to know about my music back home. The single I released in 2018 was broadcast in Abuja by the Norwegian Embassy on March 7, 2018. The embassy posted the link to Youtube. So, I was so happy and they accepted my music. I think they were trying to tell Nigerians that they had a Nigerian in Norway that was doing very well in music.
How hard has it been promoting your music from abroad?
It has not been easy doing that. The greatest challenge I have is having honest people to work with. Everyday, I get to see a lot of messages from music promoters and different people, who keep saying that they could help me plug my music to the right channel in Nigeria. I can count several of them, who just got money from me without doing the job. The challenge is not about promoting my music, but about having honest people that I can send to handle the music for me in Nigeria. Sometimes after paying all the money, you don't get value for your money. It is very hard finding honest people.  Some people see me as a money bag because I live abroad. They believe I have the money to spend. They just want to grab the money and leave. It is frustrating when you have to pay for everything. I am hoping and believing that I will find honest and truthful people, who can help me spread the song.
Would you say you have been having it rosy in Norway; you don't struggle again?
I am not struggling. I am blessed. If I say I am not blessed, I will be untruthful to myself and people around me. Even If I am not making money from music, I am still very comfortable. My music is not what I am using to put food on my table. Music is my love and passion. I am not depending on music to survive. Music gives me the chance to touch lives, to share a piece of my life with people.  People love my music in Norway and they appreciate it so much.
Days back, you came on Twitter to sensationally reveal your deal with Duncan Mighty that didn't end well. You claimed to have paid him some money to feature him in a single, but he never lived up to his bargain of the deal despite being paid. Could you shed light on this?
Like I said earlier, after my outing at NGT, I felt it was good for me to take my music home. I have been thinking of having a Nigerian act on one of my songs.
Why did you choose Duncan Mighty?
The song I made, She don't Care. If you listen to it, you would agree with me that it was a typical Duncan Mighty kind of song. I felt Duncan was good on the song. It was not Duncan that we had in mind at the beginning. We had two people in mind: Duncan and Don Jazzy. I could not reach Don Jazzy on time because is management said he was out of town for some months. Then, we opted for Duncan as the second option. So, we reached out to his management and they said we would pay 3 million naira for him to feature on the song. We had to negotiate. We agreed to N1 million and pay 50 per cent up front and the balance when he's present on set for the video shoot. I had already recorded my verse and I left a space for Duncan to record his. What he was expected to do was to add his own verse to the song. The agreement was that he would add his verse and be in the video shoot. The plan was for him to record his verse today and maybe the next three days, we would do the video shoot.
Were you planning to shoot the video in Nigeria?
Yes, that was why I had to come to Nigeria because I wanted to be part of the project in person. I wanted to make it easy for him. I felt it might be too stressful asking him to come to Norway. We made all the plans and informed him that I was coming from Norway. I paid the director, the props, the dancers and everybody that was part of the project.  The plan was not for him to go to studio to record. We made an arrangement with the producer to come to the hotel with his mobile equipment that would Duncan record in the hotel.
So, at what point did the drama start?
The problem started when we paid Duncan. You know the agreement was that we would pay him half of the money before he recorded and he would be paid the balance when he comes for the video shoot. But after we had finished signing the agreement, he changed his mind and said he wanted 100 per cent of the deal. But I said we would do 70 per cent and we agreed. I paid him N700, 000 advance payment. After I had paid that amount, the manager said they were not in Lagos that we had to pay for flight. But after we had paid the advance, they said we should pay for the flight. He said Duncan flies Business Class and the hotel he stays in Lagos costs N150,000 per night. He brought the total to N380,000 and everything was above N1 million. I was so happy and was looking forward to working with Duncan. After paying the money, the drama started. At first they said they were at the airport today and we waited; they never showed up. The next day, my manager called to find out when they were coming, but they never showed up. They said they would come the next day. The third day, we called and the manager said it was better if we can send the song to Duncan in Port-Harcourt. They said they would not be coming to Lagos again. I was already getting stressed. This was not part of the plan. I have always heard people complaining about how Nigerian artistes usually mess things up for them because they want to feature them on a song. I had that at the back of my mind and I was afraid of it from the beginning.
Did you try to speak with Duncan himself to find out the true picture of things from him? I asked because we have heard cases whereby people would fraudulently collect money in the name of their principal but such money did not get to the right people. Were you sure you contacted Duncan directly?
While the drama was going on, different stories started coming up, I had to call Duncan's booking office in Port Harcourt myself and a lady that picked, gave her name as Amara. We told Amara about our ordeal in the hands of Duncan and his manager. Then, she promised to look into the matter and speak with Duncan. Surprisingly, Duncan called my manager and started saying all sorts of things. I became really scared. I started began to ask myself if this is really happening. I was so disappointed; I thought I was watching a movie. I couldn't have done this to him. You paid me for a service and I would now treat my client as though he is worthless. I had to inform my lawyer to write them but Duncan didn't come to Lagos to record his verse. He requested for the song to be sent to him in Port Harcourt but he didn't record and never sent any song. It was full of stress and tension. So, I told my lawyer to tell him that if he fails to show on the day of the video shoot, I would press for charges and he would pay for damages because as of the time we were going to shoot the video, I had paid everybody. We sent a lawyer to Duncan, but still he never showed up. On the day of the shoot, we got to the set and waited but we didn't see them. We were on set till 5:00 p:m when we received a text message from Duncan's manager that they were sorry. He said we should shift till the next day. It was the next morning after everybody had left that Duncan called the director and asked that we should film by 3:00 pm. It was a Sunday morning. He said he would be in Lagos in the afternoon. The director told him that if he would do that, it would incur extra pay. At 3 pm on that Sunday, we didn't see Duncan. So, it looked like somebody was just messing up with everybody's plan; he was just playing God. That singular act spoilt my plans when I came to Nigeria.
But I learnt that he eventually recorded his verse and sent to your manager, is that true?
It was after the whole plans had been bungled that he sent his verse to my manager. It was a shoddy job because the project had finished and it was late. I can't ask the director to come back again for the video shoot. Even the verse that he did was not very nice. It was a complete mockery of my efforts. I had to leave Nigeria heart-broken. So, I decided to make it public on Instagram and Twitter. I was surprised that he responded after he saw my post.